The Detroit Lions started the game with a 24-yard dash by running back Kerryon Johnson and never looked back. The Lions dominated the Dolphins defense on the ground for four quarters, and it directly led to a 32-21 victory. Johnson rushed for 158 yards on 19 carries as Detroit's offensive line providing ample running lanes for Johnson and he took advantage of the situation. The execution of the rushing attack helped quarterback Matthew Stafford sit in the pocket without pressure, and complete a high percentage of throws verses the Miami secondary. Detroit had six offensive drives over 63 yards and averaged more than seven yards per carry. Stafford's passing (18/22 217 yards and 2 touchdowns) was the perfect complement to the running game, and the Lions simply out executed the Dolphins defense from start to finish.
It wasn't only the Lions offense that held the upper hand for the majority of the game. Detroit's defensive front made life very difficult for Dolphins quarterback Brock Osweiler, sacking him four times on Sunday. Miami only managed 21 yards rushing at halftime from **Frank Gore** and **Kenyan Drake**, and still only trailed 17-7. Every time it seemed like Miami would inch a little bit closer to grabbing some momentum, Detroit's offensive line or defensive front seven would find a way to take back control the game. I mentioned the four sacks by the Lions defense, but the Detroit offensive line provided its highest rushing performance in 21 years. They cranked out 248 yards on the ground, which led to some poor tackling in the second level of the defense, and kept the Dolphins defense on the field for over 32 minutes.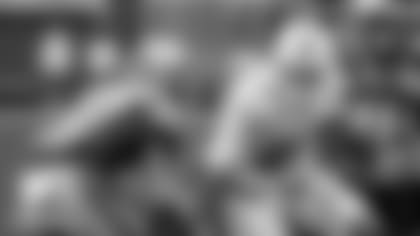 3) Injuries Starting To Mount
The Dolphins have had their share of injuries through six games, and some of them could prove difficult to overcome on a short week. Wide out **Albert Wilson** was injured early in the second quarter on a beautiful catch and run for 25 yards. His absence for the remainder of the game took some of the explosiveness out of the Miami offense. Other offensive weapons that missed game snaps during Sunday's loss were tight end **Mike Gesicki** and wide out **Kenny Stills**. Gesicki did return late in the fourth quarter but when Stills exited the game late in the final quarter, he didn't return. Those injuries, along with starting left guard Ted Larson, could prove costly as the team plays in Houston on Thursday night. Linebacker **Jerome Baker** missed a few snaps on defense, but also came back in the fourth quarter and returned to the game.