1) Offense Needs To Finish
The final score of 31-12 in favor of Green Bay doesn't seem like it was even a close game for three quarters. But the Dolphins actually had their opportunities to punch and counter-punch if they could of made more of their red-zone chances. Miami first three possessions inside the 20-yard line only resulted in six points. Trading field goals with quarterback Aaron Rodgers and the explosive Packers offense usually doesn't end well for the visiting team, and the Dolphins found out the hard way Sunday evening. The inability to finish on the very first offensive drive, which resulted in a fumble, gave instant momentum to Green Bay, and turned into six points for the home team. Also, chances to capitalize when you have an open receiver behind coverage needs to improve the next time the Miami offense takes the field. Those are easy points that have been left on the field over the last two weeks.
2) Gore Provides Consistency
It's amazing to me how the role of running back **Frank Gore** continues to grow. Gore has provided stability in the Dolphins running game, and has exceeded my personal expectations. Frank runs with great vision and balance, allowing him to stay away from the negative runs that can stall an entire offense. Gore also set another NFL record against the Packers, rushing for 14 consecutive seasons with 500 yards plus in each season. His consistency for this team and throughout his career is impressive to watch, and will be needed over the remainder of the season.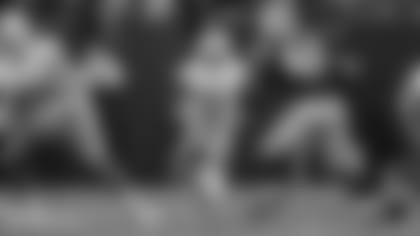 3) Injuries Continue To Mount
This team has suffered multiple setbacks on the injury front this season, and the list continues to grow. The Dolphins offensive line was unrecognizable against Green Bay after tackles **Laremy Tunsil** and **Ja'Wuan James** weren't able to suit up Sunday. Also, **Ted Larsen** watched from the sidelines which left Miami only one regular starter healthy enough to play. As the game progressed, the injury bug continued to bite, as receiver **Jakeem Grant** suffered a lower leg injury, and **DeVante Parker** left the game with an injury to his shoulder. On the defensive side, **Bobby McCain** took a devastating blind-side hit, and had to be helped to the Dolphins locker room. Defensive end Andre Branch was also assisted off of the field with an apparent arm or chest injury.