Tight end Anthony Fasano will be going back this weekend to Kansas City, a place where he spent two of his 12 NFL seasons and a place where he's had some of his best games in a Dolphins uniform.
Fasano played for the Chiefs in 2013-14 after he had two touchdown catches in Dolphins victories in 2008 and 2011. His four touchdowns against Kansas City is tied for second-highest total against an opponent, though they came in only three games, compared to four touchdowns in 15 games against Buffalo and four touchdowns in eight games against Denver (his high is seven touchdowns against the Jets, but that's come in 15 games).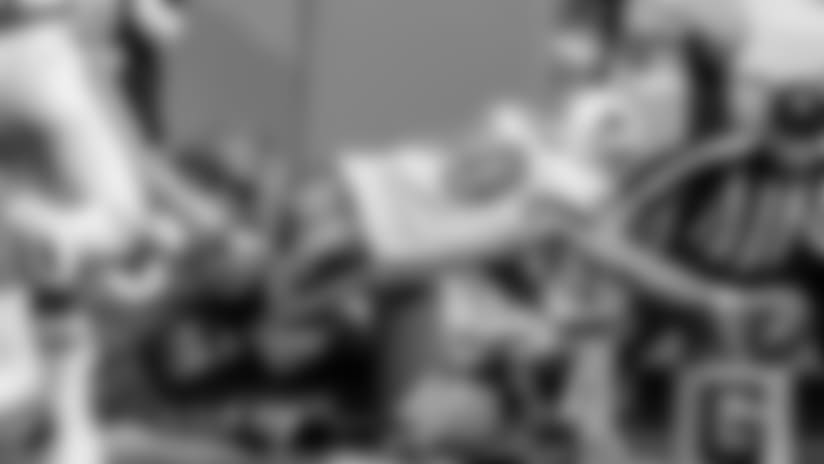 This is how much Fasano has made his catches count against Kansas City: His four touchdowns have come on five receptions.
Fasano's two touchdowns in 2008 helped the Dolphins pull out a 38-31 victory one week before they clinched the AFC East title with a victory against the Jets. It came in a game when the game-time temperature was 10 degrees, making it the coldest game in Dolphins history.
That was the coldest game Fasano has ever played in, and he said there was only so much anyone could do to combat the elements that day.
"Just talk to yourself," Fasano said. "Just tell yourself you're in a warmer place. Just try to fight through it. There's not much you can do. We have everything we can have, with heated benches and the parkas and stuff, and you just have to focus."
The weather forecast for the game at Kansas City, as of Friday afternoon, called for a high of 34 with a few showers possible. Regardless, Fasano said he'll be prepared for all weather conditions.
"It's just about eliminating those distractions," he said. "It can be a big distraction for your team if you let it."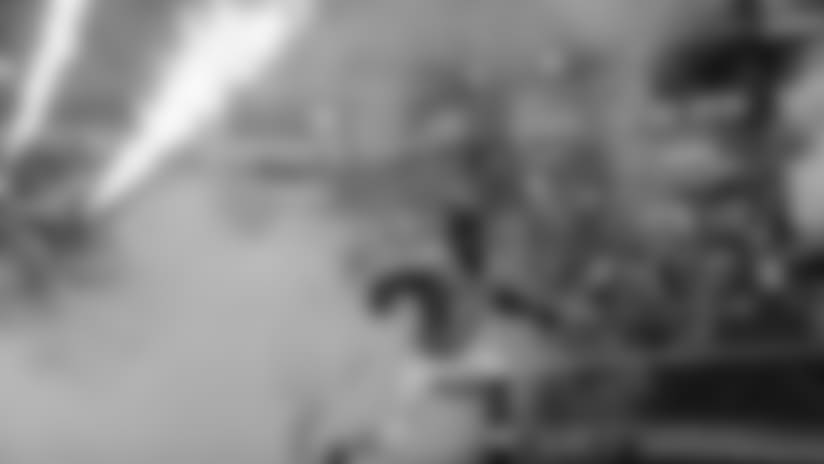 College connections: Fasano is the only player on either team who will be facing his former NFL team Sunday, but there will be several former college teammates facing each in the game at Arrowhead Stadium. Two of those connections involve marquee defensive players from each side — Dolphins defensive end Cameron Wake played with Chiefs linebacker Tamba Hali at Penn State; Dolphins Pro Bowl safety Reshad Jones played with Chiefs linebacker Justin Houston at the University of Georgia.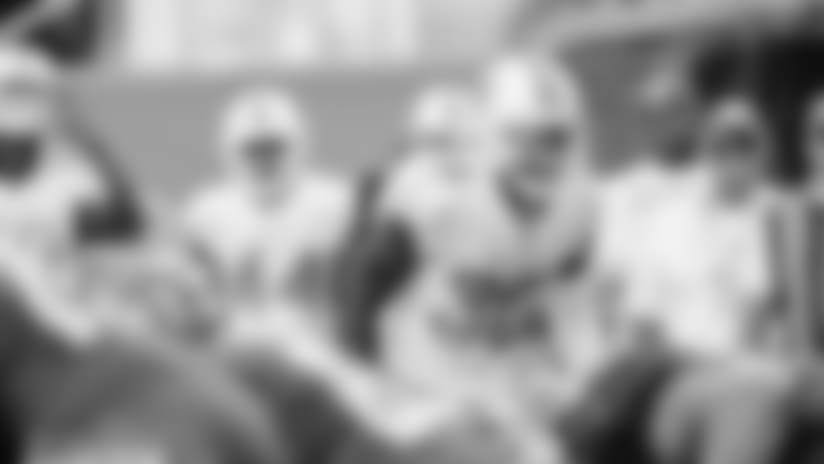 Tank talk: Rookie cornerback Cordrea Tankersley could be back in the lineup against Kansas City after missing the past two games because of an ankle injury he sustained in the victory against the Denver Broncos. Tankersley was listed as questionable on the final injury report of the week. Head Coach Adam Gase discussed Friday the challenges of Tankersley returning to the lineup. "I think it's just getting out there and getting that confidence of being able to stick his foot in the ground and attack, not being cautious at all," Gase said. "I don't know if he's really thinking about that part of worrying about any kind of injury. I think he's just ready to get out there and go play physical, play his game."
McDonald's challenge: Safety T.J. McDonald is winding down his first season with the Dolphins, and it's a season that presented its challenges. Specifically, McDonald had to start his season in November after serving an eight-game league suspension. Gase says he's been happy with McDonald's performance and is encouraged about what it means for the future. "I think it's hard when you come in and you basically didn't play any football for a long period of time and then he jumped right in there and was ready to go," Gase said. "I think in his first game he played 60-some snaps. I think he played every snap on defense. That's tough to do to prepare yourself like that. As this part of the season has gone on, he's gotten better every week. He's a guy that we're looking forward to, not only these next two games but down the road. We think we've got something with those two guys (McDonald and Reshad Jones) back there."
Seeing it: Tight end Thomas Duarte is hoping to make his season debut against Kansas City after being promoted from the practice squad this week. The 2016 seventh-round pick from UCLA appeared in one game last season. "We're playing football in December; it doesn't get much better than this," Duarte said. Duarte is looking for his first NFL catch, and he'll readily admit he's envisioned that moment many times. "All the time I picture it," Duarte said. "Visualization is a big key to success on the field, that's what I've been doing. Couldn't tell you (how it will happen), but I know it's coming."