With the Dolphins having played their eighth game of the season, safety T.J. McDonald now is eligible to come up his league suspension. It's a moment he no doubt has long awaited, and the same goes for Head Coach Adam Gase.
"We'll kind of see where he's at when we throw him out there," Gase said. "It's not like he's coming back from an injury, so we can put him in a practice on Wednesday. I expect him to be out there ready to go. He's been chomping at the bit for a while now."
Gase made it clear Monday he's expecting McDonald to play and contribute very quickly.
Remember that the Dolphins thought so much of McDonald's work in training camp and the preseason that they signed him to a contract extension even as he was facing that league suspension.
"I want him to play," Gase said. "I can't wait to watch him play."
Among other things, McDonald should bring a physical presence in the Dolphins secondary. Asked by a reporter Monday how ready he expected McDonald to be, Gase replied: "I don't know. Run across the middle and you'll find out. I think he's pretty ready."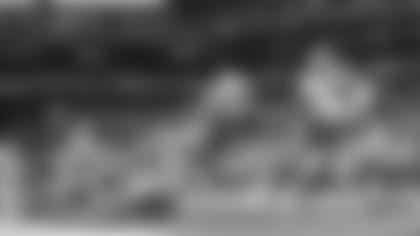 Running and receiving: Damien Williams and Kenyan Drake split the duties at running back almost evenly against Oakland, with Drake playing 37 snaps on offense and Williams getting 30. Both of them were major factors in the passing game, as two of the four Dolphins players to tie for the team lead with six receptions. It was the most receptions by Dolphins running backs since Adam Gase took over as head coach last season, beating the previous high of nine at Baltimore last December. The 82 receiving yards between Drake and Williams represented the third-highest total of Gase's era, behind the 91 yards at the 2016 opener at Seattle and the 83 yards in the Tennessee home game last season. "It doesn't matter how you get the ball," Gase said. "You throw a swing pass out to (a running back) you get 8 yards, it's as good as a run."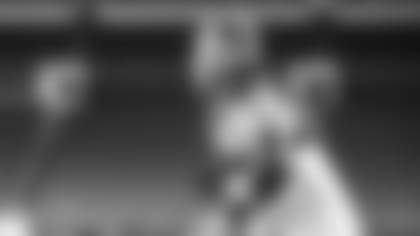 Line on Larsen: Because guard Ted Larsen was activated off injured reserve Saturday, it came as a surprise to many that he was inactive against the Raiders. But Gase said that simple was a matter of making sure Larsen is totally ready before he gets into game action again. "We felt like it was in our best interests to wait until he actually got a full day of padded practice," Gase said. "Because when you have that long of a layoff, to just get thrown in there into a game and you haven't had a padded practice like versus a defense, it's going to speed up real fast. I know we can think like, hey, just throw him back in there and we'll be good to go, but this is professional football. This isn't pee wee. It's going to be moving pretty quick."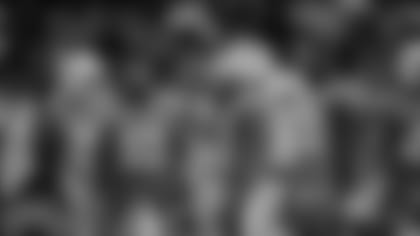 The streak is over: The Dolphins' streak of 12 consecutive victories in games decided by seven or fewer points, which set a franchise record and was two short of the NFL record, ended with the loss against Oakland when Miami scored a late touchdown to make it a 27-24 score. Throughout the streak, the Dolphins demonstrated the ability to come up in the clutch. That unfortunately didn't happen against Oakland, as the Dolphins failed to take advantage of starting two drives at their own 48 and 45 when they were down 20-16 in the fourth quarter. "This is the first game we've lost in how many games by seven or less?" Gase asked. "It normally doesn't happen. It's one of those things where we'd rather not have the penalties and capitalize on the plays that we're making, but that's not what happened. We just have to find a way to clean a few things up and get back to work."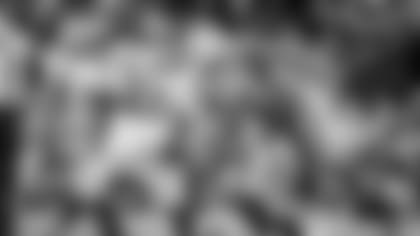 Suh-perb effort: The weirdest play of the game Sunday night involved two fumbles by the Raiders, the second of which was recovered by Dolphins rookie Charles Harris. But the whole play was made possible by defensive tackle Ndamukong Suh, who raced around the edge and then dove to get his hand on the ball as quarterback Derek Carr was about to pass. After Raiders tackle Marshall Newhouse recovered the loose ball, he fumbled as he was about to get gang-tackled, which led to Harris' recovery. "I was just hoping that (Suh) would get there to just make it hard to throw it, but for him to get a hand on the ball, it's unbelievable," Gase said. "Just the effort by everybody after that play, that was us. That's how we should play. It was 11 guys with their hair on fire trying to do something good."