In a week with a lot of development along the offensive line, perhaps the most encouraging one of all involved three-time Pro Bowl selection Mike Pouncey.
For the first time all season, Pouncey practiced every day. Since the start of training camp, Pouncey has sat out every other day.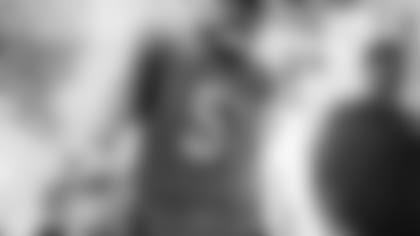 Head Coach Adam Gase said Pouncey is the one who initiated the practice change.
"He feels like he needs to be out there more," Gase said. "It was a good thing. We'll be smart. We're not going to give him a gazillion reps, but him going out there, especially on the day we work on third down, (was important). We have a lot to clean up there, which has been pretty obvious, so I think he feels like he can help in that area and it starts in practice."
Pouncey said Friday he felt "great" and then repeated it for emphasis.
"If I didn't, I wouldn't be out there practicing, I'd just be playing the game," Pouncey said. "But I want to get out there to start moving around now that I've got my feet back underneath me and finish the season the right way."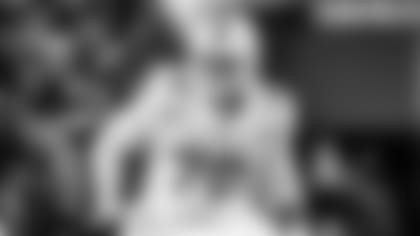 James details: Tackle Ja'Wuan James likely will have surgery for the injury that landed him on injured reserve, an injury that Gase described as "a hamstring-ish type thing." Based on the NFL injured reserve rules, James technically would be eligible to return to the Dolphins active roster for a playoff game. James would have to sit out six weeks before returning to practice and eight weeks before playing in an another game if the Dolphins made the playoffs and designated him for return, the same thing they did with guard Ted Larsen. Every NFL team can designate two players for return. Gase was asked about the possibility of James returning for a playoff game and said, "That's hard for me to answer right now," Gase said. "We're a ways away from that right now."
Time to step it up: As the Dolphins prepare for the start of the second half of their regular season schedule, they fully understand that November and December is when separation happens in the NFL and the good teams make their move. That's exactly what the Dolphins did last season when they went 7-1 in those two months. Gase was asked Friday what coaches and teams can do to set themselves up to play their best football at the right time. "You get better in the beginning of the year," Gase said. "That's why when people panic (after) the first four games, don't. Just keep going to work and getting a good Wednesday, Thursday, Friday in, get better in the game. That's what makes me excited in the second half of the season. I saw improvement over the last few weeks. Really, it was last week. It was a big jump (from) that Thursday game to this last game. We've got some things to clean up, which we're always going to have, but if we just keep finding ways to get better, it will fall the right way for us."
The bottom line: Because of James landing on IR, Jesse Davis could be in line to start the rest of the season at right tackle after starting the last two games at left guard. But that doesn't necessarily mean he'll stop getting work at guard in practice. "The thing is you always have to keep getting prepared at multiple spots," Gase said. "If you have one injury sometimes, guys start shuffling around. Really at the end of the day, if somebody goes down, whoever it is, you've got to do what you need to do for that game to have your best five out there. We've just got to keep preparing guys to play multiple positions, because we only have seven up. One injury can really put you in a bind if you don't prepare for it."
* Happy birthday:* Rookie defensive tackle Davon Godchaux turned 23 years Saturday. Godchaux showed off on Twitter the cleats he'll be wearing Monday night at Bank of America stadium. They feature the words "Chaux Down" and his hometown of Plaquemine (in Louisiana), along with the numbers 305 to 225 (the area codes for Miami and southern Louisiana, respectively.