Defensive tackle Ndamukong Suh earned a spot on the Pro Football Focus Midseason All-Pro team.
Suh leads all Dolphins defensive linemen with 24 tackles, is second on the team behind Cameron Wake with 3.5 sacks and is tied for the team lead with two forced fumbles.
This is what PFF said about Suh, who joined Aaron Donald of the L.A. Rams as defensive interior linemen on the Midseason All-Pro team.
"Suh is only really held back by his penalty count, which is again the highest mark among interior defenders (nine)," PFF wrote. "Suh, though, has the second-best PFF grade among all interior defenders against the run (93.0) and has 23 total pressures."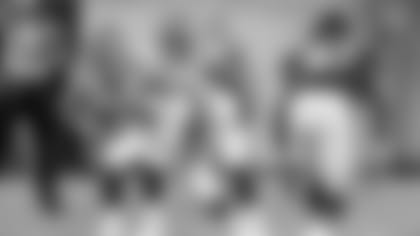 Skinny on Sterup: The Dolphins signed offensive tackle Zach Sterup from the Cleveland Browns practice squad Wednesday. Among the most interesting facts about the newest member of the Dolphins are his full name, which is Zach Thomas Sterup; he has read the entire Harry Potter book series; and — this is not totally shocking considering he stands 6 feet 9 — he can change a lightbulb without a ladder. Sterup will be wearing number 71 with the Dolphins.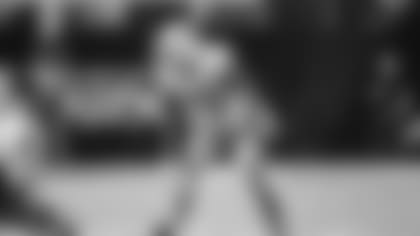 Roster status: Sterup's signing filled the one open spot on the Dolphins' 53-man roster. Safety T.J. McDonald is under a roster exemption after being reinstated by NFL Commissioner Roger Goodell on Monday, though a move will have to be made for him to be activated and appear in a game.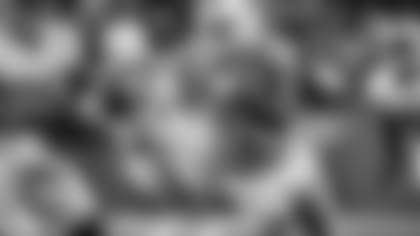 Jarvis just keeps going: Dolphins fans know by now that Jarvis Landry broke an NFL record Sunday night for most catches in a player's first four years. What perhaps isn't as well known is the fact that Landry is on pace to break his own franchise record for catches in a season. Landry had 56 catches in the first eight games, putting him on pace to finish with 112, two more than the team-record 110 receptions he had in 2015. Landry stands second in the NFL with those 56 catches, trailing Antonio Brown of the Pittsburgh Steelers by one catch. O.J. McDuffie is the only Dolphins player to lead the NFL in receptions, which he did in 1998 with 90, which was the franchise record until Landry shattered it in 2015.
Talking business: The inaugural Dolphins Business Combine of March 2017 was a big enough success that it will be expanded in 2018. The 2018 Pro Athlete Business Combine will take place in New York City from Feb. 26-March 2 and will be open to 30 players across the NFL, after it was offered last spring to 17 Dolphins players. The program will feature a specialized curriculum with six areas of business focus — tech, real estate, fashion and design, service industry, sports and entertainment, and fitness and personal training. The combine will offer help and instruction on personal branding, business basics, and networking.