Defensive tackle Ndamukong Suh will make his 95th consecutive start when the Dolphins face the Denver Broncos despite not practicing Friday.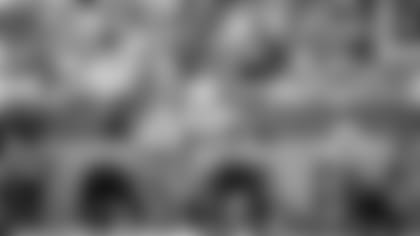 Suh has never missed a game since joining the Dolphins as a free agent in 2015 and he will take over Sunday the distinction of having the longest active starting streak in the NFL among defensive tackles.
The player who owns the streak on this very day is Denver's Domata Peko Sr., but he was ruled out Friday because of a knee injury. Peko, who spent the past 11 seasons with Cincinnati before joining the Broncos in 2017, had started 123 consecutive games.
Since entering the NFL as a first-round pick of the Detroit Lions in 2010, Suh has never missed a game because of injury. The only two games he missed came in 2011 as the result of a league suspension for on-field actions.
Suh was listed on the Dolphins injury report with a knee injury this week, but the issue is more about maintenance than anything else. Come Sunday, he'll be where he always is on game day.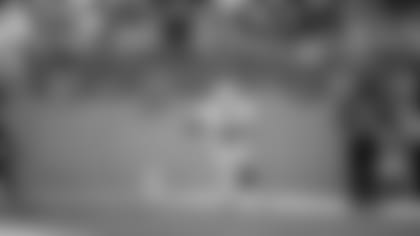 Sharing the load: With Damien Williams ruled out of the Denver game because of a shoulder injury, Kenyan Drake will make his third NFL start Sunday. But don't expect Drake to carry the entire burden at running back. Head Coach Adam Gase said Friday he wanted moving forward to be able to use different backs every game. Jay Ajayi had 86.3 percent of the Dolphins' rushing attempts from running backs in the first seven games of the season, but since he was traded to the Philadelphia Eagles the carries have been split practically evenly between Williams (34) and Drake (32). "I don't know that I'm never going to have a feature back," Gase said. "I like having multiple backs. I don't know, we might be out of that game."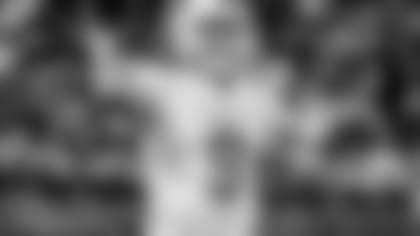 Fales ready to fill in: For the second consecutive week and the third time this season, David Fales will serve as the backup quarterback Sunday. The only difference this week is that Fales will be playing behind Jay Cutler, who will be back after missing the New England game because of a concussion. As he has previously, Gase expressed his confidence that Fales would deliver should he be needed to play. "He's one of the last guys I'm worried about," Gase said. "When he gets in a game it slows down for him. He doesn't think, he reacts." Fales has appeared in one NFL game in his career, last season with the Chicago Bears when he completed 2 of 5 passes against the Minnesota Vikings in the finale. In his last appearance with the Dolphins, Fales passed for 193 yards and three touchdowns with a 131.9 passer rating against the Vikings in the 2017 preseason finale.
Program launch: The Dolphins recently announced the creation of the Project Change Scholarship and the program launched today. The program will identify one high school student each year and pay for their tuition to college over a four-year period. Requirements for the Project Change Scholarship include maintaining a GPA of 3.0; completing at least 40 hours of community service a semester in social justice programs; writing an essay on what change they want to see in the community and how the scholarship will achieve that change; and being accepted into a community college or university. The Project Change Scholarship is a part of a yearly fund for advocacy and social justice programs created by Dolphins Owner Stephen Ross and Dolphins players. During the 2017-18 season, the team will create a social justice grant program, sponsor the Police Athletic League of North Miami and host a police and youth conference in conjunction with the 5000 Role Models Excellence Project.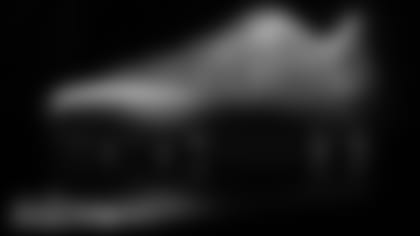 Cleats for a cause: Safety Walt Aikens will be among the many Dolphins players taking part Sunday in the NFL's My Cause, My Cleats campaign. For the second year, the NFL is allowing players to wear cleats for one designated week designed to bring attention to a cause or organization close to their heart. Aikens will be promoting the American Diabetes Association. Aikens does work for the group, having gotten involved after his grandmother contracted the disease. "I'm just trying to help bring awareness," Aikens said. "To be honest, I heard about diabetes growing up in health and awareness class, but as far as really understanding it and knowing about it, I didn't really understand it probably until sometime within the past three, four years. It's crazy that I didn't know anything about it and I had someone in my family with this. Now I'm just trying to help bring more awareness and hopefully we can find a cure for this awful disease." Along with Aikens, Dolphins players expected to wear special cleats Sunday include Isaac Asiata, Andre Branch, Jake Brendel, Jesse Davis, John Denney, Kenyan Drake, Terrence Fede, Davon Godchaux, Jakeem Grant, MarQueis Gray, Matthew Haack, Charles Harris, William Hayes, Ted Larsen, Jarvis Landry, Jordan Lucas, Mike Pouncey, Eric Smith, Anthony Steen, Kenny Stills, Ndamukong Suh, Vincent Taylor, Julius Thomas, Michael Thomas, Alterraun Verner, Gabe Wright and Cameron Wake. "You've got a lot of people coming out showing support for different causes," Aikens said. "It's just good to see our community as one for once instead of everybody fighting against each other or having something to say, just come together for a good cause. I'm with that."