Dwayne Allen has had to be patient this summer as he waits to get fully involved in training camp practices, but the veteran tight end has the big picture in mind.
After missing a portion of the offseason program because of an unspecified injury, Allen began training camp on the Physically Unable to Perform list. He was activated off PUP last week, but has yet to take part in 11-on-11 action in practice, including the scrimmage Saturday.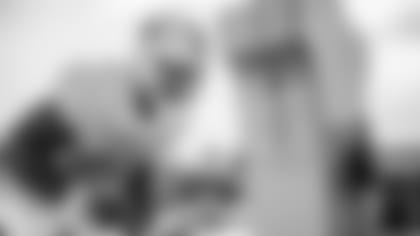 "I feel pretty good," Allen said. "I was telling the tight ends, it's a game of progression, not perfection. Every day, we're trying to get a little bit better and work towards our end goal.
"It's been a great offseason, been a great summer. I've been able to get out here and work in early with some individual drills and will continue that progression throughout the preseason. I'm one of those guys who you have to say, 'Whoa,' not, 'Go.' (Head Athletic Trainer) Kyle Johnston and the training staff and (Head) Coach (Brian) Flores have done a great job of telling me, 'Whoa,' and to slow down. I'm trusting them and understanding that they have a plan for me."
A second-round pick of the Indianapolis Colts in 2012, Allen joined the Dolphins this offseason after spending the past two seasons with the New England Patriots.
Allen started eight games for New England each of the past two seasons, though his receiving totals dropped from his time in Indianapolis.
Allen combined for 13 receptions the past two seasons after averaging 31 catches in his four full seasons with the Colts. Though his role in the Dolphins offense has yet to be determined, he certainly wouldn't mind getting his hands on the ball more often.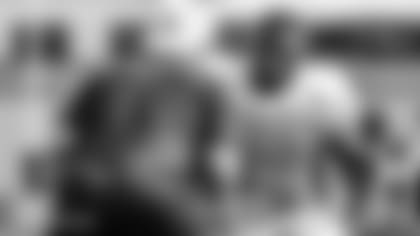 "Every year starts new," he said. "Every year starts new. I don't feel like I need to prove anything. The coaching staff signed me to come on here to play the tight end position. Whatever plays they call, I'll execute them to the best of my ability. If it's more passing plays than I've had in the past two years, I'll be happy about it."
At 29 years old and with seven years of NFL experience, Allen is the elder statesman among Dolphins tight ends, a group that also includes fellow newcomer Clive Walford, Nick O'Leary, second-year players Mike Gesicki and Durham Smythe, as well as rookie Chris Myarick.
"He brings leadership, he brings energy, he brings effort," said Head Coach Brian Flores. "When we get him out there, in the past, he's been a good blocker, but again, the past doesn't matter. He's going to have to go out there and block and be productive when he gets out there. I think he's a good receiving tight end. That's something that we'll try to take advantage of if we can, but that's up to Dwayne. It's no different than any other player. If he makes the most of his opportunities, then he'll see more opportunities."
There's been no indication as to when Allen will be able to be a full participant, though he said he was hopeful he'll be ready for the start of the regular season.
But it's still about the big picture: "Again, it's progression, not perfection."