Who is the greatest late round draft choice (after round 7) in Dolphins history?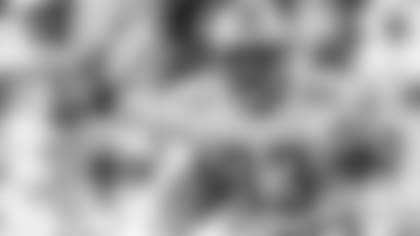 Michael Brothers - sheddawgs.com 
There have been some great late round draft picks over the years. Mark Clayton (1983, 8th round) and Jake Scott (1970, 7th round) come to mind right off the bat, but my personal favorite is Jim "Crash" Jensen (1981. 11th round). There are not many players selected after the 7th round that impact their team in as many ways as Crash did and he came in the 11th round! From making critical third down plays to scoring touchdowns to throwing touchdowns, Crash did it all and did it with flair. A fan favorite and certainly one of my all-time favorites, it's hard to imagine getting that value at such a late pick.
Chris Shashaty, Phins.com 
It's very rare to find a Hall of Fame worthy talent in the 8th round, but that's exactly what the Dolphins got when they drafted Mark Clayton (1983, 8th round) in 1983. After spending his rookie year learning from Nat Moore, another HOF worthy wide receiver, Clayton's career took off. One of Dan Marino's favorite targets, he's the team's all-time leader in receptions. His numbers overall compare quite favorably to wide receivers already in the HOF. If Lynn Swann and John Stallworth are in the Hall, Clayton will have to be too. 
Dave Buchler, Finatics.com 
My pick would be Mark Clayton (1983, 8th round). Clayton has gone down in Dolphins history as one of their best wide receivers and not to mention, a huge reason why Dan Marino was the success that he was with Clayton being one of his favorite targets. 
Mike Oliva, DolphinsTalk.com 
In my opinion, the greatest late round draft choice in Dolphins history has been Mark Clayton (1983, 8th round). I will admit I am a little biased as I just recently had Mark on our DolphinsTalk.com Podcast as a guest and he was a super nice guy to chat with and meet. The numbers though do speak for themselves; 81 receiving touchdowns for the Dolphins, 5-time Pro Bowl selection, just under 9,000 receiving yards, and a borderline Hall of Fame wide receiver. Most early round draft picks at wide receiver do not have that type of production in a career, Mark did that being an 8th round draft pick.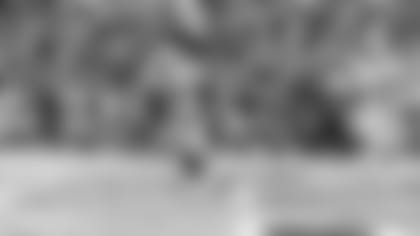 Dave Gray, TheDolphinsMakeMeCry.com 
Jake Scott (1970, 7th round) was one of the best safeties to ever play the game, a key member of the undefeated team and a Super Bowl MVP, where he got two interceptions in a game we won by a touchdown. Not bad for a 7th rounder. 
Eldon Jenson, Phinmaniacs.com 
In my humble opinion, the best late-round (7th round or later) player ever drafted by the Dolphins was safety Jake Scott (1970, 7th round). Scott was the original #13 for Miami and was almost as decorated as the next guy to wear that number, notching five Pro Bowls and five All-Pro nods in his nine seasons with the Dolphins and Washington Redskins (1976-78). He and Dick Anderson teamed up to form one of the most formidable defensive backfields in football. He recorded two interceptions in Super Bowl VII, and won the MVP for that game (Nick Buoniconti and Larry Csonka both said at the time that Manny Fernandez should have won). He finished his career with 49 interceptions and 13 fumble recoveries. 
Kevin Nogle, The Phinsider 
There are really a lot of players who can be the right answer to this question: Vern Den Herder (1971, 9th round), Bruce Hardy (1978, 7th round), David Woodley (1980, 8th round), Jim Jensen (1981. 11th round), etc., etc. I think the answer comes down to two players: Mark Clayton (1983, 8th round) or Jake Scott (1970, 7th round). Both players are five-time Pro Bowl selections. Clayton played for 10 years with the Dolphins, while Scott played six seasons in Miami. I do not think there is a wrong answer if you go one way or the other here. I will select Scott as my choice - as much as I want to pick Clayton - because Scott adds two first-team All-Pro selections, two Super Bowl championships, and, really, could be a candidate to have his number retired by the team - if not for another player who wore 13 for Miami.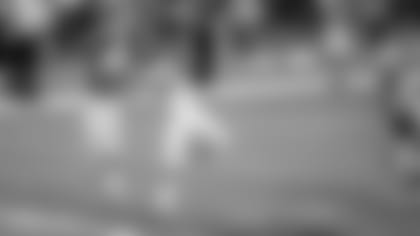 Brian Miller, Phinphanatic 
There are a lot of great players taken after round 7 in Dolphins history, but few enjoyed 11 seasons with the team. Howard Twilley (1966, 12th round) was not only taken in the Dolphins first draft, but he spent his entire career in Miami. He played in 11 playoff games and three Super Bowls. While not flashy, Twilley was reliable and consistent on a team that would feature Hall of Famer Paul Warfield. 
Paul L. Picken, Jr., On The FinSide 
Wow. There are so many great choices for this one from guys like Mark Clayton (1983, 8th round, Jim Jensen (1981. 11th round), Jeff Cross (1988, 9th round), Harry Galbreath (1988, 8th round) and Joe Rose (1980, 7th round), but I can't see how it could go to anyone more than Jake Scott (1970, 7th round). The first thought is that while Dan Marino is easily the greatest player in franchise history, the fact speaks volumes that Jake enters the conversation when you talk about the greatest player in the organization to wear #13. He was the MVP for Super Bowl VII recording two interceptions and was a key cog in Super Bowl VIII when he recovered two fumbles. The added dimension he had returning punts and kicks just added to his value to the team and he's easily one of the greatest players in Dolphins history.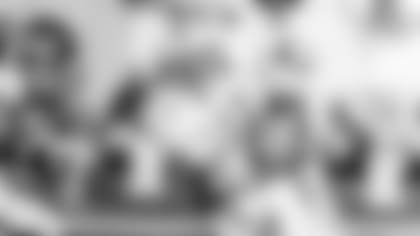 Ron Weiss, Rons World Of Miami Dolphins 
For me this is an easy choice in Jim "Crash" Jensen (1981. 11th round). Originally drafted as a quarterback, he played so many positions and did it better than everyone. He got the nickname "Crash" from delivering big hits on special teams and he also was Mr. 3rd Down as Dan Marino would rely on him to get the first down.