Johnathan Alston really wanted to play offense coming out of high school in Bunn, North Carolina, but it was a bigger dream to play in the NFL.
That's why you won't hear any complaints from Alston after he just wrapped up his first NFL offseason program as a cornerback.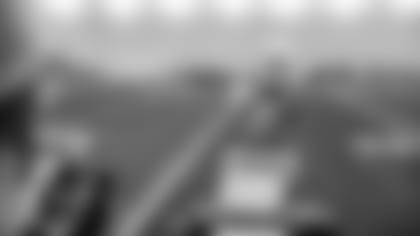 Alston was among the 13 rookie free agents the Dolphins signed after the 2018 NFL draft, a testament to his strong work in his one season as a cornerback at North Carolina State. Alston knows he still has work to do to fine-tune his game as a cornerback, but getting the chance to do it at the NFL level has made the position switch more than worthwhile.
"I haven't fully got it all," Alston said. "I'm here, but I feel there's a lot more things I've got to work on to be all the way there. But I feel I've got most of it where I need to be."
In 2017, Alston started all 13 games for N.C. State and had 54 tackles, two interceptions, 10 passes defensed and one sack.
That came after Alston was redshirted in 2016 when he worked on the scout team following his move from offense to defense. Alston had caught 39 passes the previous two seasons, but didn't hesitate when coaches asked him if he'd be willing to move to cornerback.
It didn't hurt that coaches told him the position switch would help his chances of reaching the NFL.
"It wasn't difficult at all," Alston said. "I wanted to do whatever I could to help the team. I wanted to be on the field. Coach told me to try it out. I tried it out for a couple of weeks, felt it was something I could do. I just stayed with it."
Alston (6 feet, 210 pounds) admitted there was a significant adjustment period accompanying the move to cornerback.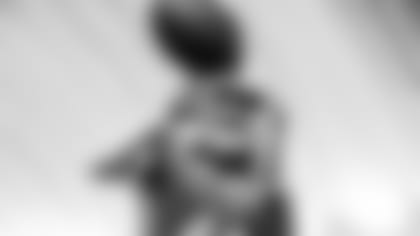 "It definitely felt different than running forward," he said. "I just had to get used to that. There's a lot of little things, like your eyes, your technique, being patient, things like that."
Interestingly, Alston isn't the only cornerback on the Dolphins roster who spent the majority of his college career at wide receiver.
Tony Lippett took a similar path to the Dolphins by starting his career at Michigan State as a cornerback before moving to wide receiver prior to his sophomore season, and later ending up starting two games at both positions.
Alston is aware of Lippett's background, and he's made it a point to pick Lippett's brain whenever possible. Actually, Alston found himself asking questions of all the older veterans in the secondary throughout the spring.
"Everybody out there is trying to help each other," Alston said. "There's a competition, but we're all trying to help each other. We coach each other up. Or they coach the young guys up. We've got questions; they answer them for us."
Off the field, Alston says he's very much into fashion and would like someday to become a designer. He hopes that's going to have to wait a while, a sure sign his conversion to cornerback would have been a resounding success.