He read the quarterback's eyes. He waited to make his break. Then at the perfect moment, he attacked the football, intercepting a pass in the end zone, the first big play of **Montre Hartage's** pro football career.
He's hoping there will be many more.
The interception occurred early in Thursday's camp opening practice. An hour or so later, with many of the players back in the locker room, Montre Hartage could be seen carrying four helmets off the field. There was actually a smile creasing his lips.
"If they wanted me to carry six," he said. "I'd carry six."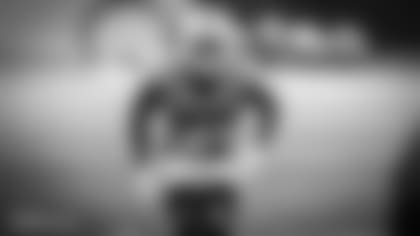 Such is life for an undrafted rookie. You are the bottom of the depth chart, doing anything to get noticed, including catering to the veterans. But carrying helmets is one thing; intercepting a pass is an entirely different matter.
"It's about getting noticed," Hartage said. "A few more of those would certainly help."
Hartage is one of 17 undrafted rookies trying to make this team. The chances are never good when you enter through a side door, but every season there are exceptions, a player we never saw coming, a story that needs to be told.
Look at the current roster. At linebacker alone, you've got **Chase Allen** entering his third season and **Mike Hull** entering his fourth and both were undrafted rookies. Or how about long-snapper **John Denney** who was an undrafted rookie 15 years ago? Remember slot receiver Davone Bess back in 2008? And special teams ace Larry Izzo back in 1996? More examples of undrafted rookies who earned a spot.
Flash forward to today. Camp Opportunity could be the perfect environment for those 17 undrafted rookies with the Dolphins in a reboot mode where the roster is wide open and the chances for a surprise attack have never been greater. I believe there's a decent shot three or four of those 17 are on the 53-man roster to open the season.
I was led to Hartage in particular because he looked so smooth on that interception in the end zone and because of a college career at Northwestern where he was first-team All Big 10 as a senior and had 10 interceptions and 179 tackles over 38 straight starts. I mean those aren't small potato numbers and this wasn't some Division II league he was playing in.
"From everything I had heard, I was going to be drafted in the fourth or fifth round," he said. "Then they never called my name. I wasn't going to let it get me down. I saw an opportunity here. They saw one in me. Now I'm ready to give it everything I can."
Could the Dolphins have found a steal here? "That's my hope," he said.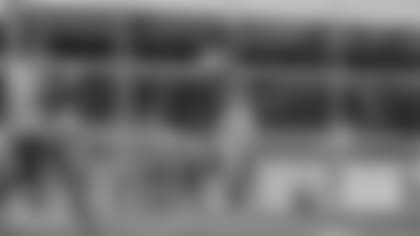 As best as I can find out, it was a lack of straight-ahead speed that left Hartage on the outside in the draft. But read the clippings, listen to his coaches, watch some of the highlights, and you quickly see a player who overcame that lack of speed with technique, smarts, effort and all the other intangibles you are looking for.
"My father was in the army," he said. "He taught me about discipline and about mental toughness. He helped me become the man I am today."
And now he has the chance of his football life, a chance to live out a dream he remembers first having as a fourth grader in Cordele, Georgia. In some ways, good fortune has played an important role in his journey.
Two days before national signing date as a high school senior, Northwestern had an opening and Hartage quickly switched gears, turning down Georgia Southern for a chance to play in an elite conference. What if that call had never came? Where would Hartage be now?
"A blessing," he says today.
Maybe it will also prove fortunate that he wasn't drafted, that this was the only path he could travel to get this opportunity with the Dolphins. Maybe both the team and the player come out winners. Maybe he will look back at this someday as the biggest blessing of all.
There are no guarantees when it comes to undrafted rookies. I have done many summertime stories over the years on players who never made it to the fall. But I've also written stories on players like Hartage, players who overcome enormous odds to carve themselves a productive pro football career. Yes, players we never saw coming.
What would it mean to Hartage if he were one of those players? One of the final 53 on this year's roster?
He smiles and answers without hesitation. "It would mean everything to me. It would mean that my dream came true."