Head Coach Brian Flores addressed the media before the start of training camp practice Friday. Here were some comments that stood out, along with some perspective:
"I don't take too much stock in Day 1. It was a good day, but we've got to string the days together."
— It was a good start to training camp, with Flores saying the players were in good condition and showed good retention from the spring. But Flores also warned against getting overly excited because it was just one day.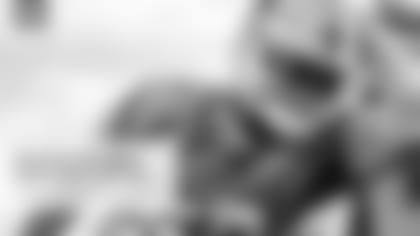 "He came in in great shape. He's on top of everything in meetings."
— Linebacker **Raekwon McMillan** is getting ready for his third season, though it's almost like his second because he missed all of his rookie season in 2017 because of a preseason knee injury. Flores has been happy with McMillan's progress since the spring.
"I remember that play vividly. My memories of that play are not so good, but they're good now."
— Wide receiver **Jakeem Grant** had an impressive leaping touchdown catch against the New England Patriots in a Monday night game in 2017 and Flores was asked whether he remembered that play, which he obviously did. While he called Grant a "very talented player," Flores emphasized that the key in the NFL for every player is to be able to make plays on a consistent basis as opposed to having the one highlight moment.
"He's someone who embodies a lot of the characteristics we're looking for."
— The Dolphins signed five-year veteran **Allen Hurns** to add depth to the wide receiver position, and Flores pointed out it simply was a matter of improving the roster when they had the chance. Flores said that was going to be the philosophy at all times.
"I feel good about that entire group. We've just got to get guys as many reps as we can."
— Flores cautioned against reading too much into who gets first-team reps at running back — or any position, for that matter — because the idea at this stage is to get every player as many opportunities as possible to show what they can do and for the coaching staff to figure out how best to utilize the running backs.