They'll both be on the sideline Thursday night in the preseason opener against Atlanta at Hard Rock Stadium, each wearing headsets, each calling plays in a game as a coordinator for the first time and each understanding the significance of the moment.
In many ways, first-year coordinators Chad O'Shea (offense) and Patrick Graham (defense) are like many of the rookies they are coaching on this Dolphins team. Ready for the lights to shine. Not totally sure what to expect. Energized by this enormous opportunity. Determined to continue proving they are the right person for the job.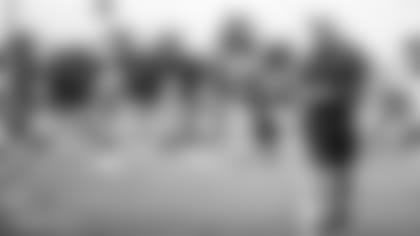 "Yes, it'll be a big game for me, just like it will be for all the players and coaches," said O'Shea. "But I'm not in this alone. I've got the help of some very talented coaches around me. So much of this has to do with preparation. I'm simply the messenger on game day."
Added Graham, who spent seven years working with Flores on the Patriots' defensive staff: "It's about making sure I'm seeing the situation and deploying the right guys. It's all fine and dandy in the classroom, but I'm looking for when the pressure is on them, can we eliminate the mental errors?"
There was some consideration putting O'Shea and Graham upstairs in the coaches box where there is obviously far less commotion and an environment perhaps more conducive to making those split second calls.
But Head Coach Brian Flores felt it was more important keeping them close to their players. "Their voices need to be heard," Flores said.
O'Shea and Graham have been going through dry runs during training camp, calling signals from the sideline, changing personnel groupings and generally getting an overall feel for what game day will be like. But there is no replacing the pressure of a game, even a preseason game in early August.
"It'll be exciting for both guys," said Flores. "I remember being in that role just a year ago. There's this feeling that you want to do everything right, make the perfect call on everything, but the game's not played that way. I'm excited to see them. Both are smart. Both are creative."
I have been impressed early on with both O'Shea and Graham. They are good, solid coaches who have spent much of their careers waiting for an opportunity like this one. But how will their play calling help define them? Will they take chances? Will they ease into it? Will they develop their own rhythm and a style? And will they do it successfully with the clock winding down deep in the fourth quarter?
We'll start learning a lot more Thursday night. Their jobs come with a high degree of difficulty, especially on this team where formations and player groupings could change significantly from one play to the next.
That's the common denominator here. The idea is to keep the opponent off balance, to take advantage of mismatches and to create those mismatches when possible.
Think about the options at their disposal.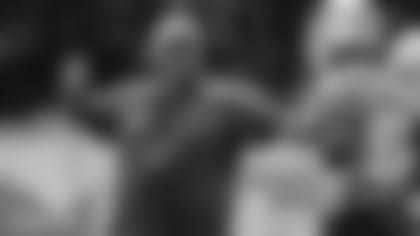 On offense, O'Shea can go with a one-back set or he can bring in a fullback for a more traditional look. He can utilize two or three tight ends at a time or go with a four wide receiver look. We've heard since this staff was hired that its desire is to be flexible and to change the look of their unit, if necessary, on a play-by-play or a game-by-game basis. We could see some early designs of that against the Falcons.
"My thoughts are always to put each player in a position to succeed," O'Shea said. "And give them a chance to utilize the strengths they have shown us on the practice field."
On defense, Graham is looking at almost "a position less" group. So many players are interchangeable, so many skill sets overlap.
In just the first few weeks of training camp, we have seen Bobby McCain alone as the deep centerfielder with 10 players within five yards of the line of scrimmage. We have seen a two safety look with Minkah Fitzpatrick in all sorts of attack positions. We have seen a 3-4 and a 4-3 and several hybrid defenses that can leave you scratching your head.
I'd imagine we're going to see more of the basic stuff in the preseason. Why give away your hand so early in the summer? Still, I wouldn't expect it to be all vanilla either.
"You look out there, we can be in a 1-10 (formation) if you want us to be," Graham said. "We'll figure out something. If it works, we'll do it."
Thursday night's game is about many things for the Dolphins. It's about limiting mistakes, about building some continuity among the starters and about giving as many of the young players as possible a chance to further prove themselves.
But it's also about a coaching staff working together in a game for the first time, about Flores getting a feel for running the show and about a pair of first-time coordinators adjusting to new roles that could have so much to do with the success of this team.