The Dolphins' top two picks of the 2019 NFL draft couldn't be more excited for their first professional game at Hard Rock Stadium.
"I'm really looking forward to it," said Wilkins, the first-round pick out of Clemson. "Every time you put on those pads, you go into that stadium, there's another opponent from another team, it ain't just preseason. It's a live game. To me it's my first NFL experience. You can't tell me otherwise that it's just a preseason game and it's important, too, for me just to kind of get my routine and understand the things I want to do now because it's a whole different step for me.
"I've got to treat this as close to a game as possible and just kind of figure out what I like, what I can do, what I can't do, and it's just gotta be that mind-set that it's an actual real-live game."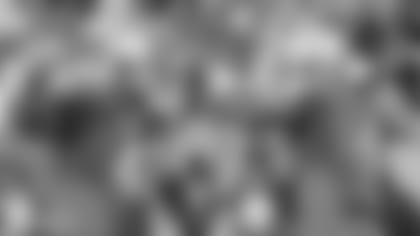 Wilkins and Deiter both actually have played games at Hard Rock Stadium before, Wilkins twice as a freshman at Clemson and Deiter as a member of the Wisconsin Badgers team that defeated the University of Miami in the 2017 Orange Bowl Classic.
This will be a different experience, however. 
"It's huge," Deiter said. "I'm super excited. It is a preseason game but to me, I won't know the difference. It's going to feel like a game to me. I'm excited about it, just to be in that atmosphere again, and to play a different opponent — not someone you see every day — and just to kind of put it all together. There's going to be some good, there will probably be some not so good and some stuff we'll have to clean up going into the next preseason game. I just want to play the best that I have up to this point in camp on Thursday."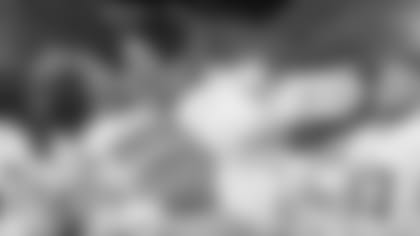 While the Dolphins will employ a rotation at defensive tackle and Wilkins should get plenty of playing time even if he's not a starter, Deiter is hoping to cement his spot as one of the five guys who will line up on the offensive line.
It's something to which he's become accustomed, having started a school-record 54 games at Wisconsin — or every game the Badgers played over the past four seasons.
Deiter has been working with the first-team offense the past two weeks, but he knows he's got to continue to perform if he wants to keep that spot.
"There isn't anything that hasn't gotten better, but there is still so much that needs to get better," he said. "So, I've gotten better, but there is still so much more to clean up."  
While a lot of attention figures to go to the quarterback position Thursday night, Wilkins understands there will be a lot of eyes on him because of his first-round status.
"I feel like as long as I need to do what I need to do for this team, I don't get out of myself, don't get out of this scheme, as long as it matters what I do for this team and the coaches trust me, my teammates trust me and that I know I did my best, it doesn't matter what other may think," Wilkins said. "But I know eyes are going to be on me as well and there's going to be some attention for me."