The offseason workouts have come to an end and as the Dolphins now embark on a hiatus that will last the next six weeks or so, we can begin setting our sights on training camp and a long list of questions that still need answering. Here's 10 that quickly come to mind.
1) Who's going to start at quarterback, Ryan Fitzpatrick or Josh Rosen?
This is by far the biggest question hovering over this team simply because it involves the most important position. Head Coach Brian Flores remains steadfast that it's an open competition and we clearly saw signs of that each time the media watched practice. There will be a point when a decision will need to be made, but that point is sometime in August and right now we just haven't seen enough to proclaim a winner, let alone a favorite. Press me and I'll tell you that Fitzpatrick had a better feel for things in minicamp. But as Rosen was quick to point out: "The real competition starts in training camp."
2) What type of head coach will Brian Flores be?
We know about commitment and competition, we know about being on time and his team first philosophy, what we don't know is what characteristics will define Flores as a head coach? Will he be bold in his decisions? How will he handle success? Crushing defeats? Controversial moments? I like what I've seen so far. But we'll find out a lot more when the pads come on, when the preseason games begin and when the pressure of the regular season comes into clear view.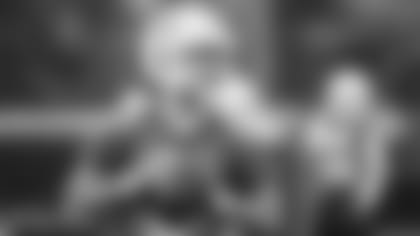 3) What will this defense look like?
That's a lot to chew on in one paragraph. There are so many moving parts right now it's hard to get a true grasp of how things will unfold during the summer. I can tell you this: It's been a long time since a Dolphins' defense had this many looks, maybe as far back as when Bill Arnsparger last coached this defense in the early 1980's. We'll see a 4-3 and a 3-4. We'll see five and six defensive backs. We'll see a concoction of blitzes from all different angles. But with all these changes will the talent level be sufficient enough to make it work? That's what training camp should help tell us.
4) What about the pass rush?
This is perhaps the biggest unknown on the defensive side. The Dolphins are trying to replace veterans Cam Wake, Robert Quinn and Andre Branch with, for the most part, a group of young, relatively untested players. The flexibility and changing of formations that was discussed above could be the key to making this work. But until pads come on, and pass rush packages start coming together in training camp, we'll continue to wonder whether this lack of experience can be overcome.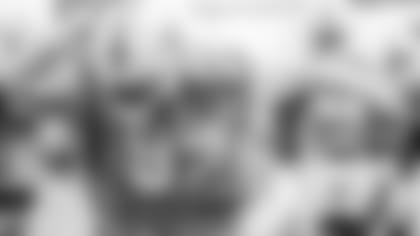 5) What can kind of impact will the 2019 draft class have?
The Dolphins went into the draft hoping to find at least three starters and they may very well have. Based on what I've seen so far, defensive lineman Christian Wilkins, offensive lineman Michael Dieter and fullback Chandler Cox will all have an opportunity to earn a starting job in training camp while linebacker Andrew Van Ginkel could play a prominent role in several defensive packages. The other two draft picks, offensive tackle Isaiah Prince and running back Myles Gaskin, will probably see most of their playing time on special teams.
6) Which of the undrafted rookies will take that proverbial big leap in training camp?
There is a chance that two or three of the undrafted rookies will make this team. Opportunities exist all over this roster and the staff, I'm convinced, will be judging players far more on production than pedigree. We won't know about the rookie linemen until pads come on, but I've seen enough of players like wide receivers Preston Williams and Trent Irwin, linebacker Terrill Hanks and cornerback Montre Hartage to know they've earned serious consideration.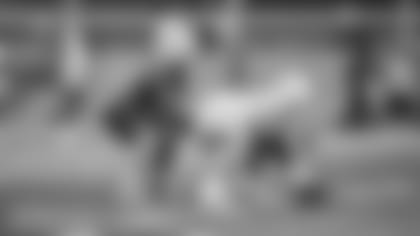 7) How well can the Dolphins protect the quarterback?
Offseason workouts gave us no real indicator here both because the offensive line remains unsettled and because the defense has yet to show many of its blitz packages. But this will be a huge factor in the overall success of this team. Even with the uncertainty on the line, I'm cautiously confident largely because of two additions: fullback Chandler Cox and tight end Dwayne Allen. Both can block. I mean block with a passion. Add them to the mix, let them show their physicality, and it could go a long way to keeping either Fitzpatrick or Rosen in an upright position. Again, August should tell us so much more.
8) Will the Dolphins begin training camp whole and healthy?
There is a chance they will; the biggest concern right now has to be wide receiver Albert Wilson who is rehabbing a hip injury and never saw the practice field in offseason workouts. But the coaching staff remains hopeful that these next six weeks off will afford Wilson the opportunity to complete his rehabilitation, or at least reach the point where he can practice early in camp. Other players who have been nursing injuries recently include tight end Dwayne Allen, defensive end Charles Harris and cornerback Cordrea Tankersley, but they should be ready for camp. Bottom Line: The Dolphins have sustained no serous injuries during the offseason and, when you look around the league, that's a noteworthy accomplishment.
9) Who will emerge as leaders of this team?
This is a tough one. Flores says he wants every player to lead, but reality says there is always a handful that step to the front of the room. With so much inexperience and with a rebuild in full throttle mode, this team needs strong leadership. Of the older players, few in number that they are, quarterback Ryan Fitzpatrick and center Daniel Kilgore seem to relish leadership roles. But it's the younger players who, I believe, will lead this team and I would expect that will come from the ones with the greatest upside, such players as Minkah Fitzpatrick, Jerome Baker, Xavien Howard, Bobby McCain, Kenyan Drake and Laremy Tunsil.
10) What moves will be made in the next few months?
The players are off and the coaches spend some quality time with their families, but the business of building a football team continues. It's premature to think that the 90-man training camp roster is set. I anticipate at least a few additions between now and late July. Offseason workouts provided clarity both for the good and the bad, and you just know the bottom third of this roster remains a work in progress.