The Dolphins got a lot of big plays on special teams, but those weren't enough for them to pull out a victory at Lambeau Field on Sunday.
Kicker **Jason Sanders** tied the Dolphins rookie record with four field goals, **Leonte Carroo** recovered a fumble on a punt return and gained 14 yards on a run off a fake punt, and **Brandon Bolden** partially blocked a punt to highlight the day on special teams.
Unfortunately for the Dolphins, Aaron Rodgers threw two touchdown passes and Aaron Jones ran for two touchdowns to lead the Packers to 31-12 victory.
Sanders' field goals came from 35, 27, 47 and 40 yards and accounted for all the Dolphins scoring. He tied the rookie record first set by Dan Carpenter in 2008.
**Frank Gore** rushed for 90 yards on 13 attempts and had a 39-yard run in the first quarter. In the process, he set an NFL record with a 14th consecutive season with at least 500 rushing yards, breaking the tie he shared with Walter Payton and Emmitt Smith.
**Robert Quinn** had 1.5 sacks for the defense, which came up with a big fourth-down stop in the second quarter but failed to come up with a takeaway.
The game slipped away from the Dolphins in the second half when they were outscored 17-3, even though they became the first team this season to keep Green Bay from scoring on its first possession after halftime.
They cut the Packers lead to 14-12 after Bolden's partial block resulted in a 2-yard punt and gave them the ball at the Green Bay 28.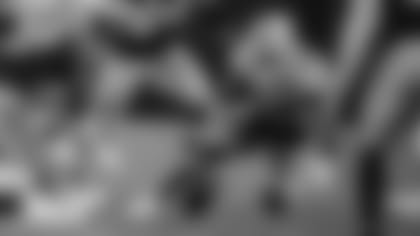 But Green Bay answered with a 60-yard touchdown drive after Sanders' kickoff went out of bounds, with Jones ending the drive with a 10-yard run. Cornerback Bashaud Breeland's interception of **Brock Osweiler**, making his fifth consecutive start in place of the injured **Ryan Tannehill**, set up Green Bay's final touchdown before Mason Crosby added a field goal in the fourth quarter.
Osweiler completed 23 of 37 passes for 213 yards with no touchdowns and the one interception. **Danny Amendola** had the most productive receiving day with seven catches for 72 yards.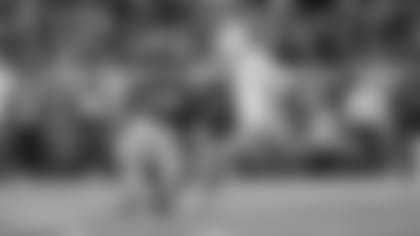 The Dolphins outgained Green Bay 233-207 in the first half but trailed 14-9 because they couldn't convert in the red zone.
Gore's 39-yard run on the first drive helped the Dolphins march to the Green Bay 14, but Osweiler couldn't catch the shotgun snap and Reggie Gilbert recovered the loose ball for the Packers.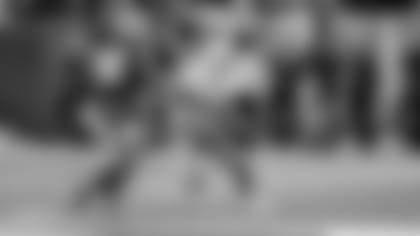 The Packers then marched 70 yards for a touchdown that gave them a 7-0 lead, the scoring touchdown coming on a 7-yard pass from Rodgers to Davante Adams.
Carroo's fumble recovery on a Green Bay punt return to set up Sanders' first field goal, from 37 yards out, to help the Dolphins cut their deficit to 7-3. The field goal came after the Dolphins had a first-and-10 at the Green Bay 13 following an 18-yard completion from Osweiler to **Kenny Stills**, who was playing for the first time at the stadium his father called home for five of his six NFL seasons in the late 1980s.
Green Bay, however, answered the Dolphins field goal with a three-play drive that began with Jones' 67-yard run and ended with Jones' touchdown run.
A 39-yard completion from Osweiler to Amendola led to Sanders' second field goal, from 25 yards, after the Dolphins failed to score a touchdown after having first-and-goal from the 8-yard line.
The defense stepped up after Green Bay's second touchdown and came up with a big stop when the Packers decided to gamble and go for a first down on fourth-and-2 from the Miami 49-yard line.
**Cameron Wake** and Quinn combined to bring down Rodgers for a sack that gave the Dolphins the ball at the Green Bay 45. That set up Sanders' third field goal, that one from 47 yards.
Quinn had a sack later in the second quarter that knocked Green Bay out of field goal range.
The Dolphins (5-5) will head into their bye next weekend before returning to action Nov. 25 against the Indianapolis Colts at Lucas Oil Stadium.