Now that Dolphins General Manager Chris Grier has the bridge quarterback he was seeking, the quest is on to find a franchise player at the position.
The way Grier sees it, it's pretty much impossible to win big in the NFL without a franchise quarterback, so every step necessary will be taken to make sure the Dolphins eventually find that guy.
That could mean selecting a quarterback in the 2019 draft, selecting one in 2020, selecting one each year, moving up in either of those drafts.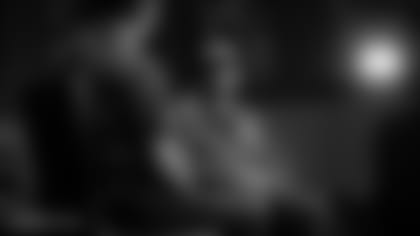 "I would say all options are on the table," Grier said Monday while attending the owners meetings in Phoenix. "I wouldn't say that we wouldn't (trade up). We also know that that's the key for any franchise moving forward. So if there is a guy there that we like this year that we feel we need to go be aggressive, yeah, we'll be aggressive, trying to do it. But you know we'll also be smart about it. There is also a limit to what you should do as far as being smart about it. People made a big deal about 2020, but that's also where the market has taken us as far as acquiring those picks. And compensatory picks as well. So we'll have a lot of flexibility to do stuff, whether it's this year's draft or next year's draft."
Tannehill, who had been the starter since 2012, was the third of the three quarterbacks the Dolphins have selected in the first round of the draft, along with Bob Griese in 1967 and Dan Marino in 1983.
The decision to move on from Tannehill, Grier said, was made in conjunction with new Head Coach Brian Flores and his new offensive coordinator, Chad O'Shea. Likewise, both of them will factor in who the Dolphins decide to tab as their potential franchise quarterback for the long term—whenever that player is acquired.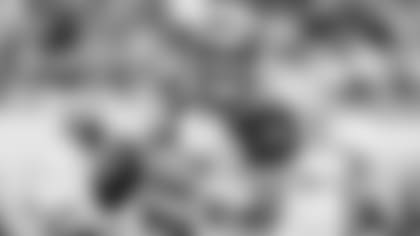 "It always has to be the right guy, in terms of personality, leadership skills, what you're asking him to do in terms of, is he going to fit with what Chad and Brian believe in?" Grier said. "Again, it's going to be a lot of time here in the spring, getting to know a lot of these kids to determine if that's who Chad and Brian and myself all believe is the right guy to lead us into the future. Whether it's this year or next year. We could maybe take one both this year and next year. It's a position you can never be satisfied until you have the guy you really feel can give you a chance to win a championship."
In the meantime, the Dolphins addressed the need for a veteran to start next season and/or mentor a young quarterback with the signing of **Ryan Fitzpatrick**.
"We understand and Ryan knows too he's not a long-term solution for any team," Grier said. "I think it was very important to have the right type of guy. I think if you talk to anyone about Ryan and what type of person he is, he's very popular in locker rooms. (Wide receivers) DeSean Jackson and Mike Evans were very vocal in their support of him. And I think for that position, having a guy that's respected for his leadership and what he'll do in the locker room, and also if that guy is going to be the bridge in the next year or two for the other guy as a mentor, it's important he understands that. Ryan is a perfect guy to be a mentor for a young guy, just to show leadership and how to be around people. That's why Ryan was a guy we targeted."
Grier says it's too early to tell whether there will be another quarterback during the draft. The only thing about which he's certain is that the Dolphins absolutely have to find a long-term answer at the position at some point.
"I think it's imperative that you have one that you can win with in this league," Grier said. "If we get to this year's draft and we feel it's him, we'll be aggressive in trying to get him. And if we feel it's not this draft, we're still in the process of going through that, maybe there's someone down the line that may have potential that we like, then we'll focus on 2020. But right now, we're completely focused on the '19 draft and there's still a lot of interesting prospects in this draft."