The Dolphins have landed a veteran quarterback.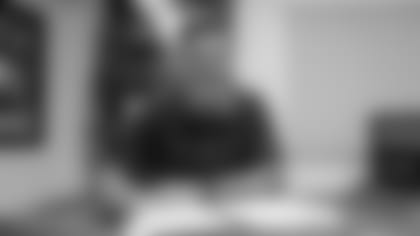 The 36-year-old Fitzpatrick has started 126 games for seven different teams during his NFL career, which began as a seventh-round pick of the St. Louis Rams in 2015.
Fitzpatrick spent the past two seasons with the Tampa Bay Buccaneers, for whom he started 10 games.
With Jameis Winston sidelined because of an NFL suspension, Fitzpatrick started the first three games of the 2018 season and put up incredible numbers, reaching 400 yards in victories **against the New Orleans Saints** and **Philadelphia Eagles** and a loss against the Pittsburgh Steelers.
He became the first NFL quarterback to begin a season with three 400-yard passing performances.
Fitzpatrick, who was named NFC Offensive Player of the Week for the first two weeks, performed so well that the Bucs stuck with him after Winston returned in Week 4. But Fitzpatrick's performance took a dip and Winston was reinstated as the starter.
Fitzpatrick regained the starting job midway through the season and had another 400-yard performance in a 16-3 loss against the Washington Redskins, helping him tie the NFL record of four 400-yard passing performance in a season previously shared by Dan Marino and Peyton Manning.
Fitzpatrick ended the season with a career-best 100.4 passer rating and a career-high 66.7 completion percentage, threw for 2,366 yards with 17 touchdowns and 12 interceptions, and led the NFL with an average of 14.4 yards per completion.
Over his 14 seasons, Fitzpatrick has engineered nine comeback wins and 13-game winning drives. He has a career passer rating of 81.1 with 190 touchdowns and 148 interceptions.
Prior to his time in Tampa Bay, Fitzpatrick started three games for the Rams (2005), 12 for the Cincinnati Bengals (2008), 53 for the Buffalo Bills (2009-12), nine for the Tennessee Titans (2013), 12 for the Houston Texans (2014) and 27 for the New York Jets (2015-16).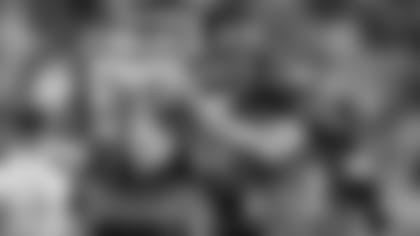 During his one season in Houston, Fitzpatrick had a six-touchdown game in a 45-21 victory against Tennessee.
Fitzpatrick has been named Offensive Player of the Week seven times during his career, four times by the AFC and three times by the NFC.
A product of Harvard, Fitzpatrick holds several unique NFL records: most career touchdown passes by an Ivy League quarterback (190); first quarterback to start a game against one opponent (Washington) with five different teams; first quarterback to throw four touchdown passes in a game with five different teams; longest touchdown pass by a Buffalo player (98 yards).
In his first NFL game, against Houston on Nov. 27, 2005, Fitzpatrick passed for 310 yards, becoming the fifth quarterback in NFL history to throw for at least 300 yards in his debut.