The Dolphins have seen the great potential of wide receiver **DeVante Parker** over the past four seasons, and that's why they made sure to keep him around longer.
The team announced Tuesday that it has signed the former first-round pick to a new two-year contract. The deal replaces the fifth-year option that the Dolphins had picked up last offseason.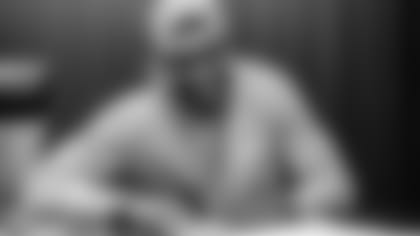 Adam Beasley of The Miami Herald reported the deal is worth $10 million with incentives that could push it up to $13 million—the contract does not include any guaranteed money after the first season. Given Parker's potential, this is a deal that represents good value for the Dolphins.
Parker's skill set no doubt will be intriguing to new offensive coordinator Chad O'Shea and Head Coach Brian Flores, whose arrival also represents a fresh start for Parker.
"Very excited to be here still," Parker said. "I'm just glad the coaches gave me another opportunity just to show what I can do.
"We all know what the coach is bringing. We know their background and what they've done. They're great coaches and just can't wait to experience what they have for us and to make us all better."
Since joining the Dolphins as the 14th overall pick in the 2015 NFL draft, Parker has caught 163 passes for 2,217 yards and nine touchdowns, though he has been slowed by injuries.
Last season, for example, Parker payed in 11 games, seven of which he started, and finished with 24 catches for 309 yards and one touchdown.
His best season was his second, in 2016, when he caught 56 passes for 744 yards and four touchdowns, including a late game-winner in a 14-10 victory against the Rams at the L.A. Coliseum that helped the Dolphins eventually earn a playoff spot.
Parker has four career 100-yard receiving games, including a career-best 134 yards against the Houston Texans in the Thursday night game at NRG Stadium last season.