MIAMI GARDENS, Fla. – The Miami Dolphins announced their preseason television and preseason and regular season radio broadcast teams for the 2019 season. 
Dolphins Hall of Fame defensive end/linebacker Jason Taylor will join Hall of Fame quarterback Bob Griese and play-by-play man Dick Stockton in the booth for preseason television broadcasts on CBS4 (WFOR). Former linebacker/defensive end Kim Bokamper will once again serve as the sideline reporter. It will be Taylor's first season on the preseason television crew. CBS4 returns as the preseason home of the Dolphins for the 24th consecutive season and will broadcast three of the four preseason contests in the Miami-Ft. Lauderdale market. The Atlanta (Aug. 8), Tampa Bay (Aug. 16) and New Orleans (Aug. 29) preseason games will air on CBS4, while the Jacksonville preseason game (Aug. 22) will be nationally televised on FOX.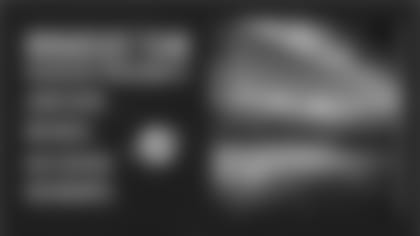 Once again, 560 WQAM will serve as the official English flagship radio partner of the Dolphins. During the preseason, former wide receiver Jimmy Cefalo will handle play-by-play duties with former tight end Joe Rose providing the game analysis. For regular season contests, they will be joined in the booth by Griese and Bokamper will report from the sidelines. All Dolphins games are simulcast on KISS 99.9 FM and can be heard on Dolphins.com and throughout South and Central Florida on a variety of stations that make up the Miami Dolphins Radio Network.
Univision Deportes Radio 1140 AM is the Dolphins official Spanish radio broadcast partner. Roly Martin will once again handle play-by-play while Eduardo Martell will provide game analysis.
2019 Miami Dolphins Radio Networks
Table inside Article

| Location | Network |
| --- | --- |
| Fort Lauderdale | WQAM 560 AM |
| Fort Lauderdale | KISS 99.9 FM |
| Fort Lauderdale | WQBA 1140 AM (Spanish) |
| Fort Myers | WRXK 96 FM |
| Key West | WKWF 1600 AM |
| Miami | WQAM 560 AM |
| Miami | KISS 99.9 FM |
| Miami | WQBA 1140 AM (Spanish) |
| Orlando | ESPN 580 AM |
| Port St. Lucie | WPSL 1590 AM |
| West Palm Beach | ESPN 106.3 FM |
| West Palm Beach | ESPN Deportes 760 AM (Spanish) |