MIAMI GARDENS, Fla. – The Miami Dolphins announced the Dolphins Challenge Cancer XI (DCC XI) raised a record breaking $6.3M in support of funding innovative cancer research at Sylvester Comprehensive Cancer Center, a part of UHealth – the University of Miami Health System, bringing the event's eleven-year total to more than $45.5M.
Following a $75M commitment to Sylvester in November 2020, the Dolphins hosted DCC XI as the first event to take place both virtually and in-person gaining the support of more than 3,390 participants on Saturday, April 10, 2021. As the organization continues its efforts towards fulfilling its $75M commitment, the largest known philanthropic pledge in sports, the DCC announced it will host the DCC XII on Saturday, Feb. 26, 2022.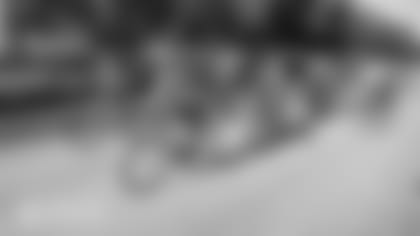 "The contributions from DCC XI are a testament to the dedication of our participants, partners and over 30,000 individual donors that joined us through the challenges of this pandemic to raise a record-breaking $6.3M to fund life-saving cancer treatments and research at Sylvester," Miami Dolphins Foundation Executive Director Jesse Marks said. "The Miami Dolphins are honored to have hosted yet another successful DCC and we look forward to seeing the South Florida community again for DCC XII at Hard Rock Stadium on February 26, 2022."
"We are extremely appreciative of the incredible commitment shown by all of the DCC participants, as well as our sponsors and of course, the Miami Dolphins," Sylvester Director and DCC XI 100 Mile Ride Participant Stephen D. Nimer, M.D., said. "The consistent DCC funding continues to fuel our efforts to develop new and better therapies for our patients, and to continue to recruit the best and brightest physicians and scientists to make those discoveries."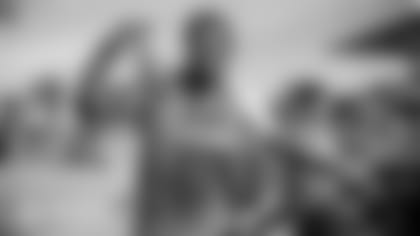 Leading into preparations to host the organization's twelfth edition of the popular community event, the DCC has also appointed Miami Dolphins Senior Vice President of Communications & Community Affairs Jason Jenkins to serve as the Board of Directors Chair.
The DCC donates 100 percent of participant-raised funds to cancer research at Sylvester, an effort made possible through the support of partners including AutoNation DRV PNK, Harcourt M. & Virginia W. Sylvester Foundation, Moss Construction and The Lennar Foundation.
The Dolphins Challenge Cancer (DCC) was founded in 2010 by the Miami Dolphins organization as the signature initiative of the Foundation's health impact area and has become the largest fundraising event in the NFL. The DCC's purpose is to improve people's lives through financial support for innovative cancer research at Sylvester Comprehensive Cancer Center. For more information, visit www.DolphinsChallengeCancer.com.