The Dolphins' 2018 season came to an end Sunday at New Era Field in Buffalo.
The Dolphins ended the season with a 7-9 record.
Rookie quarterback Josh Allen accounted for five Buffalo touchdowns, throwing for three and rushing for two, including a 30-yarder in the fourth quarter.
With his 29-yard touchdown in the second quarter, Jones tied Zach Thomas' Dolphins career record for pick-sixes with his fourth.
Tannehill became the second quarterback in Dolphins history to catch a touchdown pass, joining David Woodley, who did it in the 1982 season opener against the New York Jets at Shea Stadium.
The other Dolphins points came on a short field goal by rookie **Jason Sanders** in the third quarter.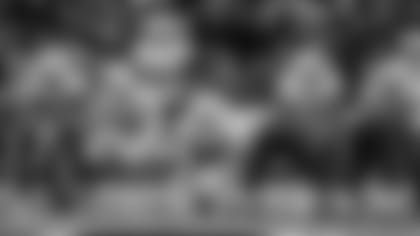 **John Denney**, wrapping up his 14th NFL season, appeared in his 224th consecutive game, tying the league record for long-snappers held by Ethan Albright, whose 14-year career began in 1995 with the Dolphins.
Jones' touchdown capped a remarkable final minute of the first half, which saw the Dolphins erase a 14-0 deficit to go into the locker room tied at 14.
After **Kenyan Drake** converted a third-and-7 situation from the Buffalo 22 with a 19-yard gain to the 3-yard line, he took a handoff from Tannehill, flipped the ball to Stills, who settled into the backfield before lofting a pass to Tannehill.
On the second snap after Tannehill's touchdown, on a second-and-12 from the Buffalo 23, Jones stepped in front of tight end Jason Croom to pick off Josh Allen and then beat Allen to the end zone.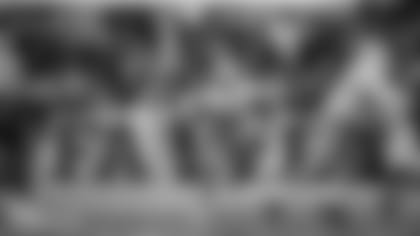 The Buffalo Bills took the opening kickoff and drove 66 yards for a touchdown on their first possession.
Allen finished the drive with a 1-yard touchdown sneak, one play after the Bills converted a third-and-16 with a 46-yard pass to Chris Ivory after Allen started scrambling in the pocket and got away from pressure by **Cameron Wake**.
The Bills were in that third-and-16 situation because of a sack by rookie linebacker **Jerome Baker**.
Buffalo added to its lead after rookie linebacker Tremaine Edmunds, the son of former Dolphins tight end Ferrell Emunds, intercepted Tannehill.
After Edmunds' pick and 17-yard return gave the ball at the Miami 18, Allen threw an 18-yard touchdown pass to wide receiver Zay Jones, the son of former Dolphins linebacker Robert Jones.
Buffalo missed a chance to add to its lead when Steven Hauschka came up short on a 42-yard field goal attempt, while the Dolphins had two drives that reached Buffalo territory before ending with an interception and a third-down sack that forced a punt.
The Dolphins' touchdown drive in the first half featured two runs by **Kalen Ballage** after he took the snap in the Wildcat formation, the first converting a third-and-1 and the second converting a fourth-and-1 at the Buffalo 30-yard line.
Buffalo quickly regained control of the game in the second half after the Dolphins went three-and-out on the first possession.
A 35-yard scramble by Allen highlighted a 78-yard touchdown drive that ended with his 5-yard pass to wide receiver Robert Foster.
Three plays later, Tannehill fumbled when he was sacked and Buffalo recovered at the Miami 23-yard line.
Allen then converted a third-and-9 with a 9-yard scramble that ended with an altercation that resulted in the ejections of Dolphins linebacker **Kiko Alonso** and defensive end **Robert Quinn**, along with Buffalo tackle Jordan Mills.
Buffalo increased its lead to 28-14 on a 9-yard run by LeSean McCoy.
After Sanders' field goal made it 28-17, Buffalo put together a three-play, 70-yard drive to make it 35-17. Allen's second touchdown pass to Jones, that one from 26 yards, made it 42-17 after Ballage lost a snap in shotgun formation on another Wildcat play.