The Dolphins selected Clemson defensive tackle Christian Wilkins with their first-round pick in the 2019 NFL Draft.
Wilkins, the 13th overall selection, was the winner of the 2018 William V. Campbell Trophy for his achievements on the field, in the classroom and in the community.
He was the first scholarship Clemson football player to earn a degree in just 21/2 years.
Wilkins was a first-team All-American in 2018 after finishing with 57 tackles, including 15 for loss, six sacks and two forced fumbles.
Wilkins revealed on the NFL broadcast he wore number 42 in college in honor of his grandfather.
He is the fourth player the Dolphins have selected 13th overall, following defensive end A.J. Duhe in 1977, running back David Overstreet in 1981 and tackle **Laremy Tunsil** in 2016.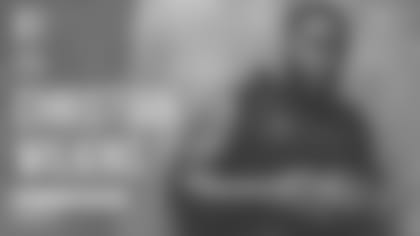 The Dolphins have six picks remaining, one each in the second, third, fourth and fifth rounds, and two in the seventh.
The first round began with the Arizona Cardinals taking quarterback Kyler Murray, followed by defensive end Nick Bosa going to the 49ers, defensive tackle Quinnen Williams going to the Jets, defensive end Clelin Ferrell to the Raiders and linebacker Devin White to the Buccaneers with the fifth pick.
Bosa joined his brother Joey and his father John, a Dolphins pick in 1987, as a first-round pick. The Bosas joined the Mannings (Archie, Peyton and Eli) as the only families to produce three first-round picks.
The New York Giants selected quarterback Daniel Jones with the sixth pick, followed by edge player Josh Allen going to Jacksonville, tight end T.J. Hockenson being selected by Detroit, defensive tackle Ed Oliver going to Buffalo, and linebacker Devin Bush went to the Pittsburgh Steelers at No. 10 after they traded up in the first round with the Denver Broncos.
At No. 11, the Cincinnati Bengals selected offensive lineman Jonah Williams, followed by Green Bay taking edge Rashan Gary at 12.