Miami, Fla. – The Miami Dolphins today announced they will travel to high school games across Miami-Dade, Broward and Palm Beach counties as part of "The Audible: Football Fridays." Former Dolphins alumni Kim Bokamper and Joe Rose will host the 30-minute pregame show for the second consecutive year. The social and interactive program will promote high school football in the tri-county area and talk about the upcoming Dolphins game. Viewers can watch the broadcast on Facebook Live, Twitter and YouTube.
"The second year of 'The Audible: Football Fridays' continues our goal to recognize and showcase South Florida high school football coaches and student-athletes," Miami Dolphins Senior Vice President of Communications & Community Affairs Jason Jenkins said. "We have the best talent in the nation and we're honored to work with the Greater Miami Athletic Conference, Broward County Athletic Association and Palm Beach County Sports Commission to grow the game of football through our Junior Dolphins program."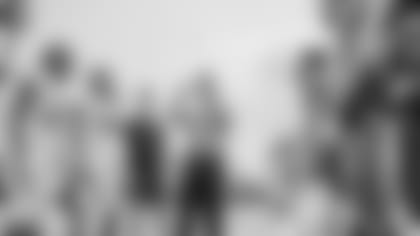 "The Audible: Football Fridays" will kick off on Aug. 24 with Miami Northwestern facing off against Miramar in the first game of the Best of Dade (GMAC) vs. Best of Broward (BCAA) Football Showcase. The Audible will then travel to Traz Powell Stadium to see Miami Central take on Booker T. Washington. The third game of the series will feature Stoneman Douglas in their home opener against South Broward. Future games will be determined at a later date.
The Junior Dolphins program encourages youth players and coaches to teach, learn and play football in a fun and safe environment. The Junior Dolphins program is designed to give kids access to learn the fundamentals of football using the NFL's top resources. To grow the game, the Junior Dolphins program will work to educate coaches, parents and youth on the health and safety of football with a strong emphasis on character development. Junior Dolphins is building the next generation of Dolphins Fans.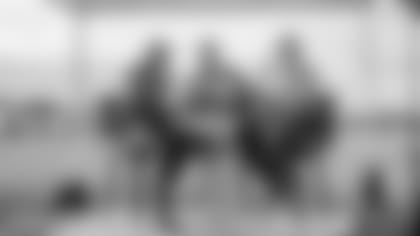 "The Audible: Football Fridays" High School Games
Table inside Article

| Date/Time | Game | Location |
| --- | --- | --- |
| 8/24 - 7:00 PM | Miami Northwestern at Miramar | Miramar High School |
| 8/31 - 7:00 PM | Miami Central at Booker T. Washington | Traz-Powell Stadium |
| 9/7 - 7:00 PM | South Broward at Stoneman Douglas | Stoneman Douglas High School |