He truly was a local boy who made good.
Joe Auer, who graduated from Coral Gables (Fla.) High School, went on to score the first touchdown in the history of the Dolphins and be named as the team's most valuable player in their inaugural season of 1966. He passed away on Saturday at the age of 77.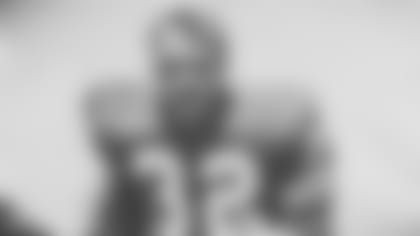 On Sept. 2, 1966, the Dolphins played their first game as an expansion team in the American Football League. The opponent was the Oakland Raiders on a humid evening at the Orange Bowl. Auer fielded the opening kickoff and raced 95 yards for a touchdown. The Dolphins lost the game 23-14. But the only thing people remember to this day was Auer's touchdown.
Auer once joked how hundreds of times people have approached him who claimed they were at the Orange Bowl that night. He said he must have heard from more people about that game than the 26,276 fans who actually attended.
He was originally drafted by the Kansas City Chiefs in the 1963 AFL draft and then traded that preseason to the Buffalo Bills. He started for two years at running back on Buffalo's 1964 and 1965 AFL championship teams.
Auer joined the Dolphins before the 1966 season and made an immediate impact. In addition to scoring the first touchdown in franchise history, he led the inaugural team in rushing with 416 yards and 4 touchdowns on the ground and added 22 receptions for 263 yards and 4 TDs through the air. He became the Dolphins' first MVP.
After two seasons with the Dolphins, he ended his career with the Atlanta Falcons in 1968.
After retiring from football, Auer founded RaceCar Engineering, a company that built high-quality racecars, some of which set track records and won championships for the company's customers. He then began Competitive Edge Motorsports, racing both the Busch and Nextel Cup Series in NASCAR between 2004 and 2006.