The Dolphins left tackle turned only 25 when he celebrated his birthday Aug. 2 and he's preparing for only his fourth NFL season, but he's still one of the elder statesmen on the offensive line.
He says he benefited greatly from the mentorship of veterans Branden Albert and Mike Pouncey when he came in as a rookie first-round pick in 2016, and now he's prepared to offer that same kind of help to rookie guards Michael Deiter and Shaq Calhoun.
"I was right next to Pouncey and Branden Albert," Tunsil said after practice Monday. "It was a fun time. I had a great time with those guys. Now, I'm the vet in the room; gotta bring the rookies up. Mike Pouncey, Branden Albert helped me out a lot and I know what to do from that point.
"He (Branden Albert) came in and changed a lot of ways and he also helped me improve and mature."
Tunsil, who clearly is one of the cornerstones of this Dolphins franchise, understands his role on the offensive line and how he can help the two rookie guards develop.
It's not necessarily a role that comes naturally, but it's one he's willing to embrace.
When he was asked Monday whether he was becoming more of a vocal leader, Tunsil replied by saying loudly for all around him to hear: "Pretty good!"
Tunsil followed up on the joke: "Hey guys, clean up now! … It doesn't work. We're still trying. We're still getting there."
He then explained his leadership style.
"It's still something I need to work on, being more vocal with the guys," he said. "But take it day by day and try to keep improving. Just keep leading with my actions and the vocal part will come with it."
Make no mistake, Tunsil understands his importance in terms of setting the tone.
He's among the top left tackles in the NFL and someone Head Coach Brian Flores acknowledged Monday morning allows him the opportunity to do more things on offense.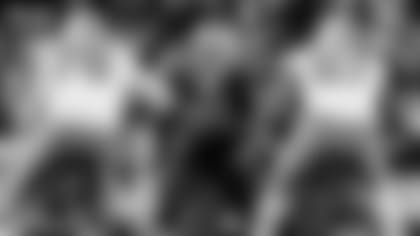 Tunsil isn't just worried about his own performance, however.
"I would rather take ownership of the entire group and raise them up," he said. "You can lead vocal or you can lead with your actions. It depends on who you are, and I lead with my actions and I'm working on being more vocal. I'd rather focus on the group than focus on myself any day.
"Whether you want it or not, you've just got to embrace it and keep trying to be better. Just be a better person, be a better leader, be more vocal, lead by actions a little bit more and just take a step up (and handle the) little things."
Tunsil played left guard in that one season with Albert in 2016 before moving out to his college position of left tackle.
It was a productive rookie year in many ways for Tunsil, who explained the biggest lesson he learned in that first year and what he wishes he knew then that he knows now.
"How to watch film," he said. "That's one thing some of the guys taught me. How to break down a film, what to look at, what this player is doing, what this player is doing. I wish I could watch film a little bit more when I was a rookie."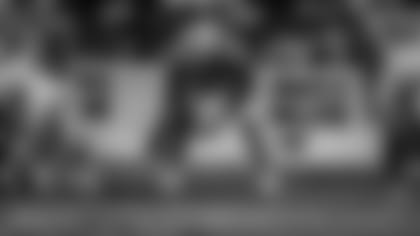 Tunsil has made steady progress since that first year in 2016 and now stands as the unquestioned rock of the offensive line.
Three weeks before the start of the regular season, Tunsil says he's ready to get going.
"I'm as ready as I can be," he said. "I come in every day and try to prepare and improve and work my ass off and provide for this team. That's my mind-set coming here every day and just work and get better."
Tunsil has improved in just about every area since his rookie season, but perhaps most significant is added maturity.
"Yeah, for sure," he said. "That's one of the biggest things for me is maturing and having guys like Josh Sitton, DK (Daniel Kilgore), Branden Albert, Mike Pouncey, seeing how those guys operate, I just took some tips from them and start doing it my own way and lead from that point."