The Dolphins quarterback competition is still alive, and might be even beyond the third preseason game this week.
Head Coach Brian Flores said before practice Monday that no decision has been made and that it would not be accurate to assume that if Ryan Fitzpatrick starts against the Jacksonville Jaguars on Thursday — as he suggested after the game at Tampa Bay on Friday — it automatically means he'll start the regular season opener against the Baltimore Ravens.
"I would say we go into every game trying to evaluate every player on the team," Flores said. "I know this is the third preseason game and the thought is, 'OK, this is the dress rehearsal for regular season game No. 1.' In a lot of ways, it is that, but every game is important to me, so every time we step out there against another opponent, it's a great evaluation for everyone on the team. This week is no different."
Flores said he had no set plan yet as to how the playing time will be divided up among Fitzpatrick, Josh Rosen and Jake Rudock against Jacksonville, saying all options were being considered.
Fitzpatrick started against Atlanta on Aug. 8 and Rosen got the start against Tampa Bay and played the entire first half. Rudock played most of the fourth quarter in each game.
Flores said there was no guarantee he'll decide on his starter after the Jacksonville game.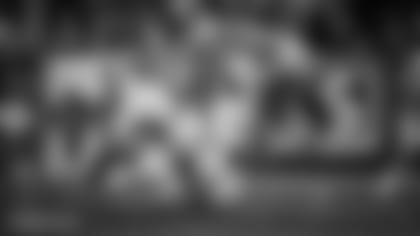 "Obviously, it'll be our third game," Flores said. "We'll have most of the evaluation done. So, yeah, potentially we would be able to make that call, but we may not. I think part of that is as a staff we'll get together and talk about what we feel best for the team and if we feel strongly that it's one guy or the other, we'll make that decision. If not, we'll continue to evaluate and go from there."
Even after he does decide on an opening-day starter, Flores raised the possibility he could make a change during the season.
"I want to put the guy who'll help us win, who we feel will give us the best chance to win games," Flores said. "If that's one quarterback, if that's four quarterbacks … in a best-case scenario, it is one person. But things happen. We have to be ready to adapt. Guys go down at all positions and you have to be ready to adapt and have that next-man mentality."
Rosen had the best passer rating among the quarterbacks against Tampa Bay with a 72.0, followed by Rudock's 67.2 and Fitzpatrick's 42.4. For the preseason, Rudock leads the way at 97.9, with Rosen at 73.7 and Fitzpatrick at 44.4.
"Specific to that position, I thought there were some good things, really, from all three guys," Flores said about the quarterbacks' performance at Tampa Bay. "I thought there were some not-so-good things from all three guys."