The Dolphins have kept the same first-team offensive line since the early days of training camp, and there's every indication it's going to be staying that way.
"Well, I think the two young guys (Deiter and Calhoun) are improving and developing," Flores said. "I feel good about the five guys that are rolling right now. I think the communication is improving on a weekly basis. I think the technique, the fundamentals are improving. I think they're working well together — guard to tackle, center to guard and then the entire group."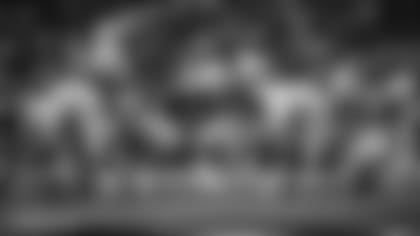 It would the first time in team history that two rookies have started at guard for a season opener. Also, the last time two rookies started a season opener on the OL was in 2008—Jake Long and Donald Thomas.
Flores praised the mentoring role the three veterans on offensive line have played with Deiter and Calhoun.
As with everything else on the team, though, Flores is looking for his offensive line to keep getting better as the regular season approaches.
"There can always be improvement, but I like what I've seen from those five guys, and hopefully they'll continue to improve," Flores said. "But each game is a little bit different. Each game is an experience, and hopefully we just continue to improve and get better."