(Miami Gardens, Fla.) July 15, 2021 -- The Miami Dolphins and FARE, the largest private funder dedicated to Food Allergy Research & Education, announced a multi-year partnership designed to raise food allergy awareness and provide equitable access to options free from the Top 8 allergens to Dolphins fans and the South Florida community. This is the first FARECheck sports partnership and as part of this groundbreaking announcement, Hard Rock Stadium will become the first venue to create a special kitchen designed to produce allergy-friendly concession offerings.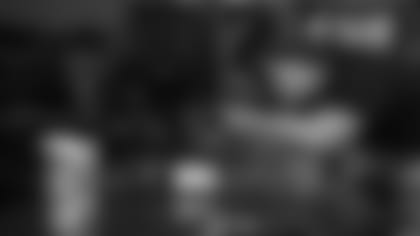 "We spent a great deal of time evaluating the in-stadium experience for the 2021 season and working with FARE will help service our fans and raise awareness on food allergies," said Jeremy Walls, Senior Vice President, Chief Revenue Officer of Miami Dolphins and Hard Rock Stadium. "We are excited to work with FARE on this first of its kind partnership to build a comprehensive plan for events, staff education and community impact."
"Going out with your family and friends to take in a game is fun and relaxing, especially when you are confident that you will have access to allergy-friendly food options when you need them," said Lisa Gable, Chief Executive Officer of FARE. "FARE's partnership with the Dolphins in providing a FARECheck-certified kitchen will help millions of people make food choices that work for them."
More than 85 million Americans have food allergies and intolerances, including 32 million with a potentially life-threatening condition and nearly 6 million children. With that in mind, the partnership between the Miami Dolphins and FARE will span across a wide range of Hard Rock Stadium events, including Dolphins and Miami Hurricanes games, the Formula One Miami Grand Prix and the Miami Open. In addition, FARE and the Miami Dolphins will collaborate on a series of initiatives including:
Hard Rock Stadium becoming the first venue to become FARECheck-certified with staff receiving instructor-led training provided for and certified by FARE.
Dedication of a concession kitchen emphasized on limiting the use of gluten, nuts, milk, and shellfish allergens at Hard Rock stadium events.
A distribution plan designed so that every fan at Hard Rock Stadium will have access to allergy-friendly options with four grab and go, and four concession stands on the 100, 200 and 300 levels. These options will be available to suite holders as well.
Lighting Hard Rock Stadium in teal during Food Allergy Awareness Week, beginning in 2022.
Hosting an information session on food allergies at Dolphins training camp, with on-site activations and educational opportunities.
Working with local minority owned restaurants on five food relief program days designed to feed underserved communities with healthy allergy-friendly options.
Educating youth on food allergies with FARE being the presenting partner of Junior Dolphins youth football camps, High School Media Day and an exclusive content series focused on nutrition.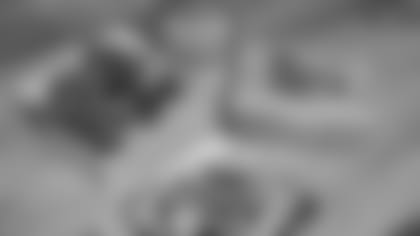 FARE is the world's leading non-governmental organization engaged in food allergy advocacy and the largest private funder of food allergy research. Our mission is to improve the quality of life and the health of individuals with food allergies, and to provide them hope through the promise of new treatments. FARE is transforming the future of food allergy through innovative initiatives that will lead to increased awareness, new and improved treatments and prevention strategies, effective policies and legislation and novel approaches to managing the disease. To learn more about FARE, visit our Living Teal™ YouTube channel or www.foodallergy.org.
The Miami Dolphins, owned by Chairman of the Board & Managing General Partner Stephen M. Ross, are the oldest major-league professional sports franchise in the state of Florida, having joined the NFL as part of the AFL-NFL merger in 1970. The organization has played in five Super Bowls, winning championships following the 1972 (VII) and 1973 (VIII) seasons. The franchise also has won five conference championships and 13 division championships. The Dolphins play home games in Miami Gardens at Hard Rock Stadium and have worked tirelessly to inspire a healthier, more educated and united South Florida community. The organization hosts the largest fundraiser in the NFL with the Dolphins Challenge Cancer, raising more than $45 million to Sylvester Comprehensive Cancer Center, has impacted more than 60,000 youth high school players, coaches and teams through the Junior Dolphins program and has worked with more than 100 South Florida organizations though Football UNITES™ presented by Baptist Health programming. For more information, visit dolphins.com.