MIAMI GARDENS, Fla. – This June, the Miami Dolphins hosted the inaugural Dolphins Flag Football League presented by Nike. Each Tuesday evening, girls flag teams representing high schools in Miami-Dade, Broward and Palm Beach counties played two games at the Baptist Health Training Facility at Nova Southeastern University.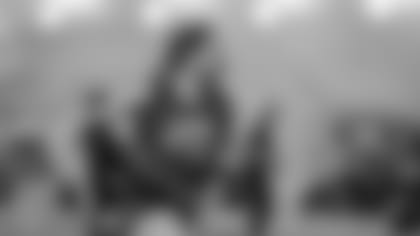 "The Dolphins Flag Football League gives high school athletes in South Florida another opportunity to compete year round," said Miami Dolphins Director of Youth Programs and Camps RaShauna Hamilton "Nike is a great partner for us in the youth football space, especially when it comes to encouraging young female athletes to play the game of football."
"We are excited by the overwhelming success of the inaugural Girl's Flag Football League and 16 participating teams," said Scott Henson, Director of Grassroots Marketing, Nike. "Nike looks forward to continuing to work with the Miami Dolphins to grow participation, further enable coaches and develop the next generation of female football players."
The Junior Dolphins program encourages youth players and coaches to teach, learn and play football in a fun and safe environment. The Junior Dolphins program is designed to give kids access to learn the fundamentals of football using the NFL's top resources. To grow the game, the Junior Dolphins program will work to educate coaches, parents and youth on the health and safety of football with a strong emphasis on character development. Junior Dolphins is building the next generation of Dolphins Fans.
Table inside Article

| Team | High School |
| --- | --- |
| Spanish River | Spanish River High School |
| Hollywood Hills H.S. | Hollywood Hills High School |
| Lancers | John I. Leonard High School |
| Lake Worth Vipers | Park Vista High School |
| Lady Patriots | Miramar High School |
| Cowboys | Cooper City High School |
| Kiss My Endzone | Monsignor Pace High School |
| South Springs | South Springs High School |
| Warriors Elite | Miami Edison Senior High School |
| Wildcats | Western High School |
| Lady Gladiators | Hialeah Gardens Senior High School |
| Bull Dogs Braddock | G. Holmes Braddock Senior High |
| Broward's Secret | South Broward High School |
| Panthers | Somerset Chapel Trail High School |
| Cats | Boca High School |