The S2N Dolphins of Miami, a 13- to 14-year-old boys youth flag football team, won its age division's national championship this past weekend in Orlando, Fla. at the NFL FLAG Championships at Pro Bowl powered by USA Football.
The S2N Dolphins defeated top competition from across the country in the 13-14 Boys division to capture its 2019 national title. The Miami team earned its championship while wearing the jerseys of the Miami Dolphins throughout the tournament. The 13-14 Boys championship game was played at Camping World Stadium during pregame of the Pro Bowl and was shown on ESPN/ABC properties.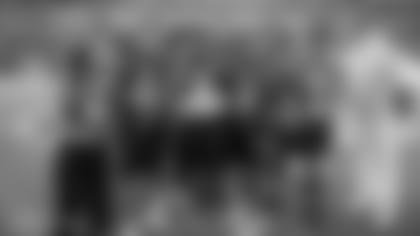 NFL FLAG Championships are the annual culmination of the country's premier youth flag football program. Seventy-one (71) teams qualified for the end-of-season tournament by winning regional tournaments hosted by USA Football in 12 NFL markets. NFL FLAG Regional Tournaments in 2018 were hosted by the Arizona Cardinals, Atlanta Falcons, Cleveland Browns, Houston Texans, Los Angeles Rams, New England Patriots, New Orleans Saints, New York Jets, Oakland (Las Vegas) Raiders, Philadelphia Eagles, Seattle Seahawks and Tampa Bay Buccaneers.
Beyond regional tournament qualifiers, an additional 23 teams in the 13-14 Boys division were nominated by NFL teams to compete in Orlando.
Table inside Article

| Team, hometown | NFL Club Represented | Players | Coaches |
| --- | --- | --- | --- |
| S2N Dolphins; Miami, FL | Miami Dolphins | Yulkeith Brown | Luis Rodriguez |
| | | Tim Brown Jr | Mike Haggard |
| | | Bob Bussey-Golden | |
| | | Richard Dandridge | |
| | | Carson Haggard | |
| | | Brandon Inniss | |
| | | Travious Lathan | |
| | | Nevar Maine | |
| | | Jalen Rogers | |
| | | Shayon Walton | |
In 2018, more than 450,000 boys and girls ages 5-17 played NFL FLAG powered by USA Football. NFL FLAG is a fun and dynamic non-contact football experience for kids to enjoy the sport's fun and fitness while developing skills in an exciting team-centered atmosphere. Indianapolis-based USA Football is the sport's national governing body and a member of the U.S. Olympic Committee.
NFL FLAG players and coaches competed for national titles, but also attended Play Football Opening Night, had an opportunity to view the Play Football Celebrity Flag Game and participated in Youth Football & Community Day. They also attended the NFL's Pro Bowl.