Deiter played left tackle, left guard and center at Wisconsin, earning first-team All-Big honors as a junior in 2017 and as a senior in 2018.
"He's a guy we've watched over the years," General Manager Chris Grier said. "He's tough, he's smart, he's versatile. The program has done a great job of producing offensive linemen in the league, as well as the collegiate level. He fits all the boxes for us.
"It's typical Wisconsin. You kind of watch it, you kind of know what you're getting. Kind of meat and potatoes, not the flash. He's an easy player to evaluate and a great kid as well."
After redshirting in 2014, Deiter started 54 consecutive games the past four seasons — seven at left guard and six at center in 2015; 10 at center and four at left guard in 2016; 14 at left tackle in 2017; and 13 at left guard in 2018.
Deiter explained in a conference call with South Florida the key to being able to stay in the lineup.
"Biggest lesson is you gotta know when you're injured and when you're hurt," he said. "To me I've done all this stuff in the offseason, all this work for only 12 games and the last thing I'm going to do is miss any of them for something that might be minor. I never wanted to be someone who would miss an opportunity to play with my guys. I did everything in my power to make sure I was out there. At the end of the day, I was lucky. I was super blessed in that regard."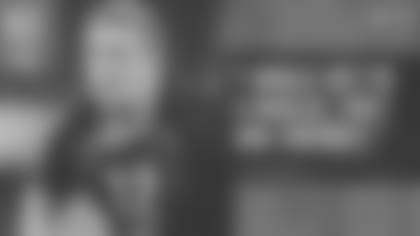 Deiter said he was most comfortable in the interior of the offensive line, but would be more than happy to line up at tackle if that was asked of him.
As for his playing style, Deiter described it this way: "I would say I'm a mauler, first and foremost. Playing at Wisconsin, our M.O. is obviously to run the football first. That was always the bread and butter. You gotta to be able to move people.
"My playing style is definitely physical, hard-nosed, and I'm just going to try to finish people and get after people and at the end of the day that should put you where you want to be."