Almost two weeks since we did our last Mock Draft Roundup, opinions on what the Dolphins will do in the first round of the 2019 NFL draft remain all over the place.
As we indicated before, a lot of the uncertainty stems from the presence of a new head coach, Brian Flores, as well as General Manager Chris Grier now overseeing personnel decisions. And, of course, there's the issue of the Dolphins' stated goal of landing a franchise quarterback and Grier's comments that the organization could wind up selecting a quarterback this year, or maybe next year, or maybe taking one in both drafts.
After a two-way tie for most votes in our first Mock Draft Roundup, this time four players got an equal share of the 21 mock drafts released within the past two weeks that we analyzed.
What appears to be a consensus is that the Dolphins will be going big with their first selection, with 19 of the 21 mocks having the Dolphins selecting an offensive lineman, defensive tackle or edge rusher.
The only projections that went in another direction both were for Ohio State quarterback Dwayne Haskins.
The four players who received four mentions were Washington tackle Andre Dillard, Alabama offensive lineman Jonah Williams, Houston defensive tackle Ed Oliver and Mississippi State edge rusher Montez Sweat.
Along with Haskins, University of Florida tackle Jawaan Taylor and Clemson defensive tackle Christian Wilkins each got two mentions.
As was the case with the first Mock Draft Roundup, there were a couple of predicted trades, both of them having the Dolphins move back into the first round to pick up an additional draft choice.
Here's the rundown of those 21 national mock drafts, along with the date of the mock and comments that accompanied their Dolphins picks.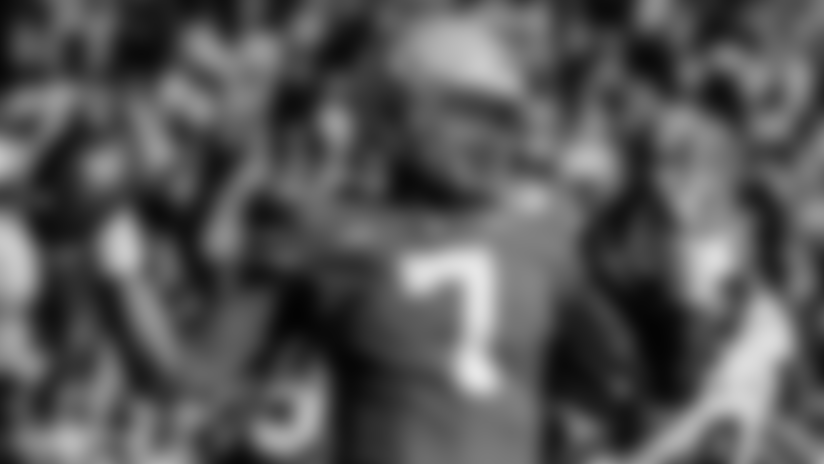 Eric Edholm, Yahoo Sports (4/11)
Andre Dillard, T, Washington State
"They've been doing a lot of work on edge rushers, so I can't rule that spot out. But Dillard would be able to step in as a right tackle right away and give the offense a nice piece at a major position of need. He's a reliable and highly athletic pass blocker who would be ready to step in Day 1."
Pete Prisco, CBSSports.com (4/8)
Dwayne Haskins, QB, Ohio State
"The Dolphins stand pat in this scenario and take the Buckeyes passer. Haskins would be the guy they build around."
Jared Dubin, CBSSports.com (4/10)
Jonah Williams, OL, Alabama
"Miami seems content to let Ryan Fitzpatrick start at quarterback for now and looks like a good bet to be picking No. 1 overall next year, which means they'll have a good shot at Tua Tagovailoa, Justin Herbert or Jake Fromm. Whoever they end up with, he'll need to be well protected, so the Dolphins spring for some offensive line help in the first round here."
Will Brinson, CBSSports.com (4/3)
"A Bill Belichick protege getting a powerful lump of clay designed to wreak havoc on offensive lineman and get after the quarterback? It makes all the sense in the world."
Conor Orr, Sports Illustrated (4/10)
Andre Dillard, T, Washington State
"This has to be a pick that makes sense a year from now. I don't think Miami is taking a quarterback. I don't think it makes sense for them to spend heavily at the wide receiver position. I do think it makes sense for them to draft a QB high in 2020, and have two very adequate offensive linemen ready and prepped for when they make that decision."
Charley Casserly, NFL.com (4/10)
17. Projected trade with Giants. Christian Wilkins, DT, Clemson
"Wilkins gives the Dolphins a playmaker on the inside of their defense."
Robert Klemko, The MMBQ (4/3)
Montez Sweat, Edge, Mississippi State
"The Dolphins have a gaping hole at QB, but at 13 I think Chris Grier will look down the road to 2020 and a potentially stacked class of quarterbacks, settling for the best edge rusher available in 2019."
Eric Galko, Optimum Scouting (4/1)
Jonah Williams, OL, Alabama
"Dolphins like Williams a lot. They could look to move up for Ed Oliver or even a quarterback like Drew Lock, but I'd imagine they look to bolster their offensive and defensive line early and often."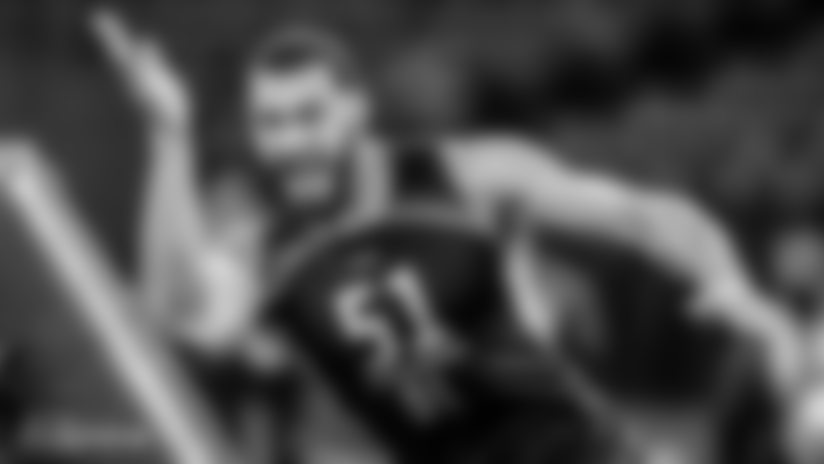 Ryan Wilson, CBSSports.com (4/8)
Montez Sweat, Edge, Mississippi State
"Sweat reportedly has a pre-existing heart condition and it's unclear how it might affect his draft stock. If NFL teams clear Sweat, who dominated the Senior Bowl and dominated the combine (the man ran a 4.41, which is faster than Julio Jones, Odell Beckham and Antonio Brown), he will be an impact player."
R.J. White, CBSSports.com (4/9)
23. Projected trade with Texans. Jeffery Simmons, DT, Mississippi State
"Dolphins get No. 23, 55 for No. 13. The Dolphins should be open for business at No. 13 as they're at the start of a rebuild. Considering the Texans should be making nabbing one of the top offensive lineman a priority while also owning an extra second-rounder, this trade should be a match. The Dolphins use their new first pick on the abundantly talented Simmons, who is a top-13 talent in this draft but might not be ready to contribute fully in 2019 after tearing his ACL. That should be just fine for a Dolphins team eyeing the future anyway."
Chris Trapasso, CBSSports.com (4/11)
Andre Dillard, T, Washington State
"Whichever rookie quarterback takes the reins in 2020 for Miami will be very grateful the Dolphins picked this pass-blocking wizard the year before."
Charlie Campbell, Walterfootball.com (4/9)
Dwayne Haskins, QB, Ohio State
"Miami can't bank on getting Tua Tagovailoa or Justin Herbert in next year's draft. The Dolphins could end up picking in the back half of the top 10 and not have a shot at either. Thus, they better grab their future franchise quarterback if one is available who they like. Haskins (6-3, 231) has flashed the ability to be an NFL quarterback, but he struggles with consistency. In 2018, he completed 70 percent of his passes for 4,831 yards with 50 touchdowns and eight interceptions. Haskins struggled as a pocket passer against Penn State, but dominated Michigan's tough defense."
Walter Cherepinsky, Walterfootball.com (4/9)
Jonah Williams, OL, Alabama
"(The Dolphins) have just five draft picks in the 2019 NFL Draft, excluding the seventh round, so I imagine that they'll attempt to trade down. If, however, Miami stays put, Jonah Williams would be a strong option at No. 13. The Dolphins don't have a viable right tackle — or a right guard, or a center, or a left guard — and they are rumored to be interested in the Alabama prospect. Jonah Williams had a great freshman year as Alabama's right tackle. He then took over on the blind side with Cam Robinson gone."
Scott Wright, DraftCountdown.com (4/4)
Jawaan Taylor, T, Florida
Taylor thrust himself into the mix be the first offensive lineman off the board with a breakout junior campaign for the Gators. Ultimately, Taylor gets the nod because he's simply on a different level from the other contenders as a physical specimen. A massive right tackle who could also play guard, the powerful Taylor excels in the run game but also shows surprisingly nimble feet in pass protection. Based on his recent development and trajectory there is ample reason to believe the best is yet to come."
Dan Kadar, SB Nation (4/8)
Jawaan Taylor, T, Florida
"This isn't a fun pick like a quarterback, or a sexy one like a pass rusher. But Taylor is a rock-solid player who could step into the spot vacated by Ja'Wuan James at right tackle. As the Dolphins start a rebuild in earnest, a dependable player like Taylor has high value."
Luke Easterling, Draft Wire (4/8)
Christian Wilkins, DT, Clemson
"It sure looks like the Dolphins are prepared to punt on this year's quarterback class, and if that's the case, they should be targeting the best defensive lineman available here. In this scenario, a rare and dynamic athlete like Wilkins would be a perfect fit."
"The Dolphins have a big void up front after Cameron Wake left for the Titans, and they need a versatile cornerstone for Brian Flores' defense. Oliver has become more of an end/tackle tweener in many scouts' eyes rather than the pure inside force that is Quinnen Williams. Flores, however, should see that as more of a strength than a weakness."
Ben Standig, NBCSports (4/8)
Montez Sweat, Edge, Mississippi State
"Signing Ryan Fitzpatrick solves the Dolphins need for a stopgap QB. Unless they trade up, they likely miss out on Kyler Murray, Dwayne Haskins or Drew Lock. Sweat pushed himself into top 5-10 consideration after monster performances at the Senior Bowl and NFL Combine. The 6-foot-6 pass rusher ranked among the nation's leaders with 11.5 sacks."
Mel Kiper Jr., ESPN (4/3)
Rashan Gary, DE, Michigan
"You have to think the Dolphins, who are undergoing a serious rebuild, would be thrilled to get a high-ceiling pass rusher like Gary here."
"In this scenario, the top quarterbacks are gone. Don't overthink it; take the best available player. That's Oliver."
Brad Weiss, FanSided.com (4/10)
Brian Burns, Edge, Florida State
"The team has been rumored to be waiting for the 2020 draft to get a quarterback, and should target an edge rusher with the No. 13 overall pick this April After seeing Cameron Wake move on, the Dolphins have a hole on the edge, and a guy like Brian Burns from Florida State would fill it nicely. Flores will likely target the defensive side of the ball with his first draft pick, and Burns is a guy who would be a steal if he falls out of the top 10."