The Dolphins are among the teams that already have made personnel moves this offseason — most notably the signing of former Colts and Patriots tight end **Dwayne Allen** on Saturday — but there's more to come this week with the start of the 2019 league year.
The new league year officially will kick off Wednesday at 4 p.m. Eastern time, but teams can start doing some prep work Monday because rules allow for contact and contract negotiations with the agents of players who will become unrestricted free agents when their contracts officially expire.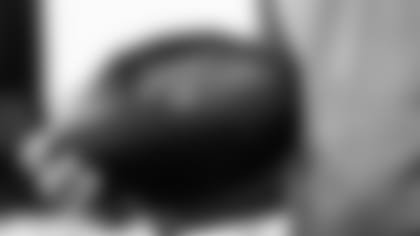 This is different than players who already have signed with new teams after being released, such as was the case with Allen.
There's a lot happening with the start of the new league year Wednesday:
Prior to 4 p.m., Eastern time, teams must exercise options for 2019 on all players who have option clauses in their 2018 contracts.
Prior to 4 p.m., clubs must submit qualifying offers to their restricted free agents with expiring contracts to retain a Right of First Refusal/Compensation. The Dolphins have three players scheduled to become restricted free agents Wednesday: C **Jake Brendel**, WR **Leonte Carroo**, and LB **Mike Hull**. Teams have until April 19 to sign a restricted free agent from another team to an offer sheet, at which time the original team would have seven days to decide whether to match the offer.
Prior to 4 p.m., clubs must submit a minimum salary tender to retain exclusive negotiating rights to their players with expiring 2018 contracts who have fewer than three accrued seasons of free agency credit. The Dolphins already have done that with the four players who fit in that category — guard/tackle **Jesse Davis**, guard **Isaac Asiata**, tackle **Zach Sterup**, and defensive end **Jonathan Woodard**.
The Top 51 Rule begins. All clubs must be under the 2019 salary cap prior to 4 p.m.
The trading period for 2019 begins at 4 p.m. after expiration of all 2018 contracts.
And, finally, the one item that attracts the most attention: All 2018 player contracts will expire at 4 p.m., Eastern time and unrestricted free agents become free to sign with any team.
The Dolphins player scheduled to become unrestricted free agents Wednesday are LB **Stephone Anthony**, RB **Brandon Bolden**, TE **A.J. Derby**, QB **David Fales**, Gore, TE **MarQueis Gray**, DE **William Hayes**, DT **Ziggy Hood**, T **Ja'Wuan James**, C **Wesley Johnson**, Osweiler, RB **Senorise Perry**, C **Travis Swanson**, DE **Cameron Wake**, DT **Sylvester Williams** and T **Sam Young**.