If it already wasn't evident the Dolphins defense will feature multiple looks this season, the man in charge of leading that unit made it perfectly clear Thursday.
Defensive coordinator Patrick Graham, in fact, suggested the Dolphins defense will go beyond the traditional 3-4, 4-3 label.
"I don't even know what that is," Graham said after practice when all the team's defensive and special teams coaches spoke to the media. "You look out there we'll be 1-10 if you want us to be. We'll figure out something. If it works, we'll do it."
Head Coach Brian Flores has emphasized since the offseason program that he wants as many defensive players as possible being able to play multiple positions, with the idea being that it gives the defense more options in terms of lineups and formations.
Graham illustrated what that might mean when he was asked whether it was safe to assume that there would be very few players sticking to one position on defense.
"That's for you all to figure out," he said. "I see them as X's. Sometimes I make the little check marks when I'm drawing it out. I don't remember the last time I put T (for defensive tackle) or LB (for linebacker). I put little marks. You all will have to figure that one out.
"I like the idea of 11 guys understanding the situation, understand we've got to defend the grass behind us, we'll deploy them how we feel is right and we'll go from there."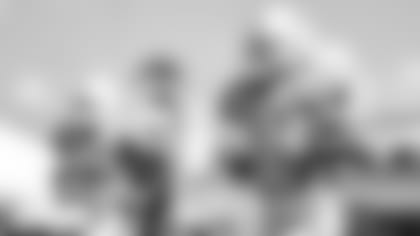 With their ability and various skill sets, the Dolphins could do a lot of different things in the back end of the defense.
It's all part of the versatility idea.
"It really comes back to trying to put the right personnel groupings out there to match up what the offense is doing, trying to maximize the skill set of our players," Graham said. "If it's five or 10 safeties, that's what it is. But again — whether it's the safety position, linebacker, D-line — what we're going to try to do is for that situation, a particular down-and-distance situation on the field, we're going to try to take advantage of our guys' strengths and try to capitalize on their weaknesses on offense and we'll see how we deploy our defensive players and see who's the best fit."
As Graham pointed out, it's still awfully early in the process to make full evaluations, and that includes which players can be used in what roles.
"We're trying to figure out who are the best guys for each situation however we try to configure the defense," he said. "Right now guys are still competing. We're going to continue to compete all the way through. We've got a ways to go before we know exactly who we're going to be. We know this, though, we're going to be a tough, smart, physical football team that's going to be disciplined, I know that. Those are the guys who will be on the field. However that plays out, it plays out."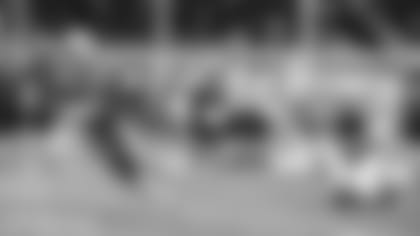 For the time being, what matters most is that the players continue to learn and develop.
To that end, Graham said he was pleasantly surprised with how the defensive players have come together since the spring.
"The guys are out here working pretty hard," he said. "Guys are being pretty diligent with their work on and off the field. The goal is to get better every day and, honestly, we'll see the tape from today, but I think the guys are getting better every day. That's all we're asking. That's what Coach (Flores) is asking from them. We keep on that path, we'll be OK.
"I'm encouraged by a lot of things out there. We're not where we want to be right now, but as long as we keep improving every day, I'm going to feel good. I think we're there with that right now."