Miami Gardens, Fla – The Miami Dolphins and Truist Financial Corporation (NYSE: TFC) today announced a multi-year extension of their existing partnership. As the Official Retail Bank of the Miami Dolphins and Hard Rock Stadium, Truist will work with the team to increase financial literacy services to underserved communities and present Football UNITES CommUNITY tailgates and Huddle for the Holidays.
Football UNITES CommUNITY tailgates are an opportunity for youth from different Football UNITES groups to unite in a fun atmosphere and then enjoy a Miami Dolphins home game. These tailgates are designed to improve relationships, foster understanding, and experience the South Florida culture by bringing together diverse community groups at all Dolphins home games. Focusing on humanity and intersectionality, participating groups will partake in activities designed to break down barriers and build relationships.
"We are thrilled to expand our relationship with Truist. They have been an amazing partner that aims to inspire and build better lives and communities," said Jeremy Walls, Senior Vice President, Chief Revenue Officer of Miami Dolphins and Hard Rock Stadium. "We look forward to continuing our partnership and providing educational and engagement opportunities to intentionally impact our community."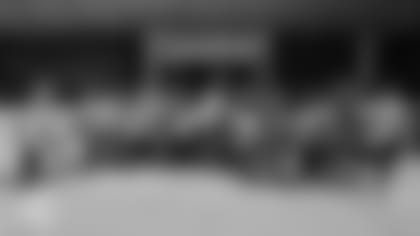 Truist will also join the Dolphins on the Football UNITES Huddle for the Holidays program that recognizes holidays, events and days of significance that are authentic to the South Florida community. These recognitions include National Mentoring Month, Black History Month, International Women's Day, World Autism Day, Law Enforcement Appreciation Month, Pride Month, Juneteenth, Hispanic Heritage Month, Veteran's Day, Native American Heritage Month, Human Rights Day, and International Day of Persons with Disabilities Day.
In addition, Truist will serve as an official sponsor of the Orange Blossom Classic, a revival of one of the longest-running football classics played by Historically Black Colleges and Universities. Leading up to the Orange Blossom Classic, which is played at Hard Rock Stadium, Truist will provide financial education and professional recruitment opportunities for students of participating HBCUs.
"We're excited to continue our partnership with the Miami Dolphins and Hard Rock Stadium," said Tony Coley, South Florida regional president at Truist. "We care about the South Florida community and know our partnership with the Dolphins can have a positive impact by focusing on financial education, diversity and the underserved. We're proud to be the Official Retail Bank of the Miami Dolphins and Hard Rock Stadium and look forward to the rest of the season."
Truist Financial Corporation is a purpose-driven financial services company committed to inspiring and building better lives and communities. Formed by the historic merger of equals of BB&T and SunTrust, Truist has leading market share in many high-growth markets in the country. The company offers a wide range of services including retail, small business, and commercial banking; asset management; capital markets; commercial real estate; corporate and institutional banking; insurance; mortgage; payments; specialized lending; and wealth management. Headquartered in Charlotte, North Carolina, Truist is a top 10 U.S. commercial bank with total assets of $522 billion as of June 30, 2021. Truist Bank, Member FDIC. Learn more at Truist.com.