Jones was announced as the Dolphins' only initial selection when the Pro Bowl rosters were revealed Tuesday night on NFL Network. It's the second time in three seasons that Jones has been selected to the Pro Bowl.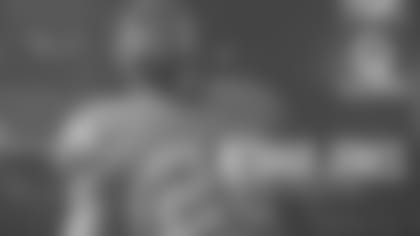 Keep in mind that Dolphins players could be added once initial Pro Bowl selections bow out of the game because of injuries or because they'll be participating in the Super Bowl. The Dolphins have had at least three Pro Bowl selections every year since 2007.
Back after missing the last 10 games of the 2016 season, Jones currently leads the Dolphins in initial tackles with 76 and he's second behind only linebacker Kiko Alonso in total tackles with 99. Jones has two interceptions, three fumble recoveries, half a sack and four tackles for loss.
He scored the fourth and fifth touchdowns of his career with a 38-yard fumble return in the 16-10 victory against Tennessee on Oct. 8 and a 14-yard fumble return in the game against New England at Gillette Stadium on Nov. 26.
Jones joins Jake Scott, Dick Anderson and Brock Marion as Dolphins safeties with multiple Pro Bowl invitations. The other Dolphins safeties who have been selected are Tim Foley in 1979 and Yeremiah Bell in 2009.
Jones is wrapping up his eighth season with the Dolphins after joining the team as a fifth-round pick in the 2010 NFL draft. He's the second-longest-tenured defensive player on the team behind Cameron Wake, who joined the Dolphins in 2009.
Jones' selection extends Miami's streak to 20 consecutive seasons with a defensive player selected to the Pro Bowl. It began in 1998 when defensive tackle Tim Bowens was selected.
Miami has had at least one representative in the Pro Bowl in all but two seasons of the team's 50-year history. The only seasons when the Dolphins did not have a Pro Bowl representative were 1980 and 1997.