Cornerback Xavien Howard's performance against New England on Monday night already was impressive, but he reached another level after he revealed he played while battling the flu.
Howard said after practice Friday he was throwing up before the game Monday — and during the game. Howard still wasn't 100 percent Friday, though he said he was feeling better and was able to full participate in practice after being limited Thursday.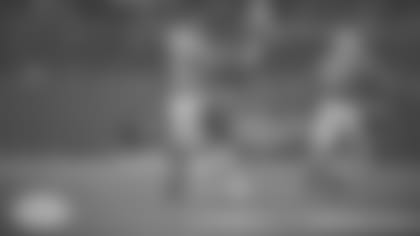 While Howard talked to reporters, a few of his teammates yelled out, "Flu Game," a reference to Michael Jordan's famous performance in the 1997 NBA Finals when he scored 38 points while battling the flu.
"It was rough," safety Walt Aikens said. "He was throwing up his guts, I thought he was going to die. It was kind of scary. I was in the splash zone, came out. He balled out, though. Next time he gets sick, I'll know not to care about him, because he'll be all right for the game."
Howard is on an unprecedented run for the Dolphins with two picks in each of the past two games, but he wasn't ready to call his performance Monday — which earned him AFC Defensive Player of the Week honors — a coming-out party.
"I wouldn't say that," he said. "I'm just growing and getting better. That's really what I preach. Just sticking to the game plan that we've got going and just grow and gain confidence as I go."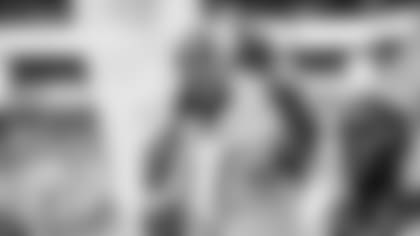 Taylor tabbed: Jason Taylor was selected to the Pro Bowl six times during his Hall of Fame career, and he's headed back to the postseason all-star game. The NFL announced Friday that Taylor would serve as one of four Legends Captains for the 2018 Pro Bowl, along with Derrick Brooks, Warrick Dunn and LaDainian Tomlinson. Taylor and Tomlinson will lead the AFC, serving as mentors for the Pro Bowl players and be present on the sidelines on game day. Taylor, who was inducted into the Pro Football Hall of Fame in August, is the Dolphins' all-time leader in sacks and forced fumbles. Pro Bowl selections will be made after voting from fans, players and coaches, with each counting for one-third of the results. Voting now is over, and the selections will be announced Tuesday at 8 p.m. ET on NFL Network.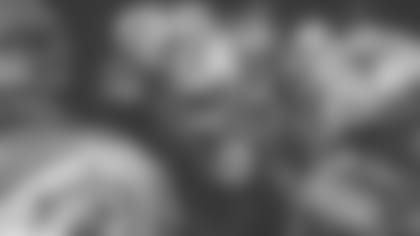 Stills motivation: Wide receiver Kenny Stills is enjoying a strong season, and part of the driving force is something that happened all the way back in September 2016 and even back further to a game in high school. Stills says he still thinks about dropped passes, like the one in high school and the one in the 2016 season opener at Seattle to use as motivation. "I still think about that game in Seattle," Stills said. "I'm really just focused on making big catches and catching everything, trying to make some plays with the ball in my hands after the catch. I feel like I'm doing my best to improve my game; but there's always more room to improve. It's not that it sticks with me. It's just a reminder of something that you don't want happen. I mean, I think about a game when I was a sophomore in high school and I dropped a ball in the rain for our team not to go to the state championship. Those are just things that you use as reminders to motivate yourself, just like I have the guys that got drafted in front of me in my locker too. It's just a reminder for those days when you might not be feeling it. Anyone can play on Sundays, but it's a grind during the week."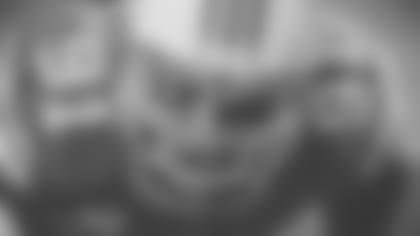 No breaks: The Dolphins will be playing for a 14th consecutive week Sunday because of the moving of the bye to Week 1 because of Hurricane Irma, but don't expect anybody around the training facility to start complaining. Head Coach Adam Gase said Friday he hadn't even thought about that fact until he was asked by a reporter. Defensive end Cameron Wake, for his part, said it all comes down to taking care of your body. He also doesn't believe in the idea of hitting a wall. "I don't believe in walls," Wake said. "You hit the wall first step into a game literally —300-pound men."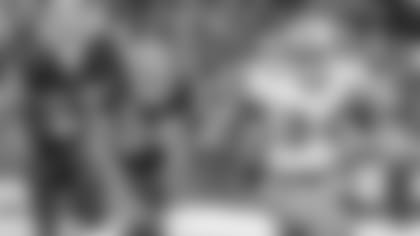 Running thoughts: With the Dolphins headed to Buffalo on Sunday, it should be noted that three of the six 200-yard rushing performances in franchise history have come at New Era Field (previously Ralph Wilson Stadium) in the month of December. There was Ricky Williams' franchise-record 228 yards Dec. 1, 2002; Reggie Bush's 203-yard outing in 2011; and Jay Ajayi's 206-yard effort last Christmas Eve. The other three came in games in Miami. Center Mike Pouncey, who was a rookie in that 2011 game is looking forward to the trip. "I just love playing in Buffalo," he said. "Their fans are awesome. It's a playoff environment and anytime we go up there, we know that the fans are going to be really into it. It makes the game a lot more fun."