Guard Ted Larsen is eligible to be activated for the game against the Oakland Raiders on Sunday, but Head Coach Adam Gase said no decision had been made as of Friday afternoon.
Larsen has been on Injured Reserve all season but he was designated to return this week and took part in every practice leading up to the Oakland game. The Dolphins have two openings on their 53-man roster.
Another option the Dolphins could consider for the Oakland game is promoting rookie De'Veon Smith from the practice squad so they still have four running backs on the active roster despite the trade of Jay Ajayi earlier this week.
"We're going to go through everything today," Gase said. "The good thing is I feel like, that's why we like these practice squad players that we have right now is they do a great job of getting themselves prepared like they're going to play. All those guys, they can see what's going on, when there's roster moves and guys going on IR and you might have a spot here and there. They're chomping at the bit to get out there. We've got a couple of moves that we're going to have to eventually make, whether it be this week and then eventually next week we've got guys coming up on the roster. So we've got some things to work through here, especially this week and then on to next week."
Along with Larsen, another veteran close to returning is safety T.J. McDonald, who will be coming off his league suspension Monday.
The Dolphins created the roster openings this week when they placed safety Nate Allen and guard Anthony Steen on injured reserve.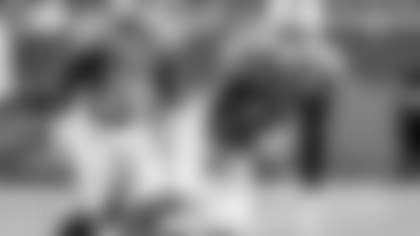 Scouting Scott: Another roster move that was made this week was activating wide receiver Rashawn Scott from the Physically Unable to Perform list. The second-year player from the University of Miami likely will make his season debut against Oakland, and Gase said Friday he was anxious to see what kind of contributions Scott could make. "He does so many good things in practice," Gase said. "It's just going to be about opportunity. He's just willing to do anything. I love the fact that he knows all three spots (at wide receiver). He pushed a lot of other guys, especially in that room, because he knew he wasn't going to be outworked."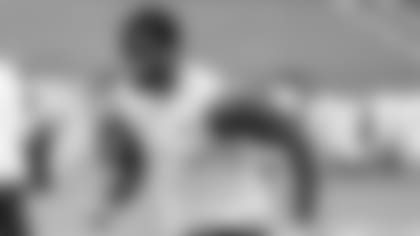 Parker's progress: Fellow wide receiver DeVante Parker is in line to make his return to the lineup against Oakland after being a full participant in practice all week. Offensive coordinator Clyde Christensen said the significance of Parker's return extends beyond the 2015 first-round pick's ability. "It's bigger than just Parker," Christensen said. "It shifts everything. It gives us a chance to get Jarvis (Landry) back in the slot a little bit more. It gives us a chance for them not to be able to double— that you have three guys. It's harder to get some help to a corner. Some of those things. I think just his size and his chance to make a play contested, which Kenny's (Stills) been doing. He has been kind of hot with those the last couple of weeks too, but it gives you two guys who can make a play on a ball that's in traffic. It gives you all three guys. It gets diluted a little bit where all of a sudden they can focus a little bit more on Jarvis when '11' (Parker) is not in there, so that will help us a little bit more there."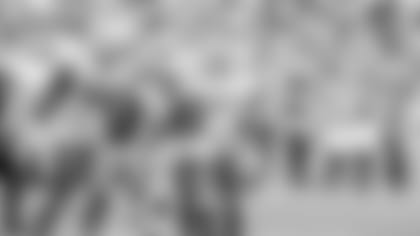 It's showtime anytime: While some players get jacked up for a Sunday night game, it's all the same for Pro Bowl defensive end Cameron Wake. He used a baseball analogy to illustrate his point Friday. When asked whether he expected or was looking for a spike in energy Sunday because of the prime-time appearance, Wake replied: "I don't like spikes. I don't like roller coasters. I'm not a fan of extra. Like for instance, Sunday night we're going to play harder because it's Sunday night. Then what were you doing Sunday at 1 o'clock? What were you doing Thursday night? If there's an extra, then to me you've already been withholding something that you should have been giving. You should give maxed-out effort week in and week out no matter what time the game is, no matter who you're playing, no matter if you've lost 10 straight, you've won 10 straight, you're going against an All-Pro, you're going against a rookie who's never played. There's no letup. Your 100 mph fastball every pitch until your arm falls off. That's the only way you can play the game. And if you're out there throwing lobs because it's not a great hitter, then you're waiting for a hitter to come up there and you're wasting an opportunity. Me, I'm swinging for the fences every play. I don't care who's pitching."
* Salute to Service nominee:* Manager for Skills Development Mike Wahle has been selected as the Dolphins' nominee for the seventh annual Salute to Service Award presented by USAA. The Salute to Service Award annually recognizes NFL players, coaches, personnel and alumni who demonstrate an exemplary commitment to honoring and supporting the military community, as nominated by NFL clubs. Finalists for the Salute to Service Award presented by USAA will be announced in January, and the recipient will be recognized at NFL Honors, a two-hour prime-time awards special to air nationally Feb. 3, the night before Super Bowl LII, from 8-10 p.m. (ET) on NBC. Wahle, who is in his third season with the Dolphins, had an 11-year playing career in the NFL after starring at the United States Naval Academy.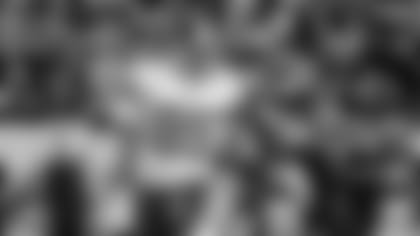 Vernon Davis. Davis sought out service members during events signing countless autographs during a walkthrough at Andrews Air Force Base and during military-exclusive events. During USAA's Salute to Service month last November, Davis got a "taste" of military life when he ate a MRE, better known as a Meal, Ready to Eat. Davis helps support Redskins Charitable Foundation events as well. He came full circle during the Foundation's annual "4th and Life Football Forum" in November 2016 as a speaker at the event, 14 years after first participating as a student-athlete at Dunbar High School. Davis also was active in the promotion of the Redskins FITT, a program dedicated to youth health and wellness. During the pilot year of Redskins FITT, more than 2,400 District of Columbia Public School seventh graders participated.