The Dolphins' blockbuster trade with the Houston Texans was made with the long-term future of the organization in mind, but Head Coach Brian Flores' focus now is on the immediate future.
More precisely, it's on the Baltimore Ravens and the start of the 2019 regular season next Sunday.
"I don't really like to look into the future or timeline," Flores said during a conference call with South Florida media members. "My focus is on right now. My focus is really on the Baltimore Ravens. They're a tough, focused, physical, well-coached team. They'll be ready to play. We've got to kind of turn our attention to that."
Flores said the trade does not change in any way, shape or form the objective for the 2019 season: Winning as many games as possible.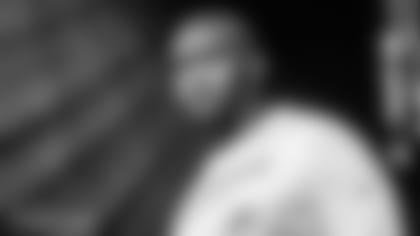 "We're going to come to work every day," Flores said. "We're going to coach this group to the best of our ability. We're going to come out, we're going to work hard, we're going to fight and we're going to play hard and try to win every game. I think that's what you do. That's kind of how I've been brought up. This team is motivated. I think we've got some talented players and we're just going to go out here and try to win every game."
One of the immediate ramifications of the trade with Houston is the need for a new starting left tackle, where Tunsil manned the position the past three seasons.
Davenport started 15 games for Houston last season, 13 at left tackle and two on the right side, and certainly will be in the mix to replace Tunsil.
"We're excited about him," Flores said. "He's a good young player. I think his best football is ahead of him. Again, this is going to be a team effort with these 11 guys that play (on offense) and the communication, the camaraderie amongst the offensive line, we've got to build that and try to build and improve on a weekly basis."
Flores said he wasn't looking to move either Tunsil or Stills, but the offer made by the Texans ultimately was just too good to pass up.
After the trade, the Dolphins now are scheduled to have two first-round picks and two second-round picks in each of the next two drafts.
"It was something we couldn't turn down," Flores said. "Kenny is a very talented player, as is Laremy. At the end of the day, we felt we were doing what's best for the team and the organization.
"Again, you guys saw the compensation. It was one of those things where (Tunsil is) a very good player. I like him, but at the end of the day we just felt like this was the best move for us. You've got to make tough decisions when you're sitting in this seat. Chris Grier, Brandon (Shore) and myself spent a lot of time talking through it and thinking about it. At the end of the day, we felt like this was best.
"This is two very talented players, but we've got a lot of talented players on this team. I feel good about the receivers. I feel good about our offensive linemen. These guys work extremely hard and they're going to do everything they can to help this team win."