MIAMI – For the third consecutive year, Dolphins Owner Stephen Ross and Dolphins players will host Football Unites: Tailgates to strengthen relationships between community leaders, youth and law enforcement. Each tailgate will take place before Dolphins' regular season home games, beginning this Sunday vs. the Tennessee Titans at Hard Rock Stadium.
The tailgates will feature giveaways, games, food and a live DJ with educational components designed to create dialogue and foster positive relationships and unite groups of different races, genders, sexual orientation and identities to help level the playing field in South Florida.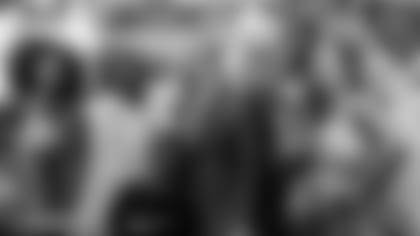 Organizations from the Football Unites grant program including 5000 Role Models of Excellence Project, Art Detectives, Community Justice Project, Inc., Miami Gardens Police Department, National Organization of Black Law Executives South Florida Chapter (NOBLE), North Miami Police Athletic League, North Miami Beach Police Athletic League, Pridelines, SAVE, Trayvon Martin Foundation, Urban League of Broward County and YWCA Miami will take part in the program.
The tailgate initiative stems from a solution-oriented town hall hosted in the fall of 2016 by the Dolphins and the Ross Initiative in Sports for Equality (RISE) during which players and local leaders discussed actionable steps that could be taken to address issues of racial inequality and unite the community. Founded and created by Ross in Oct. 2015, RISE harnesses the unifying power of sports to improve race relations and drive social progress. To learn more about RISE, visit risetowin.org.