The donation came one month after a fire at the school's field house destroyed the football team's equipment, and it took place at the alma mater of former Dolphins great and current front office executive Nat Moore.
"I didn't even realize when I went into the field house that nothing's changed from when I played back in the '60s," said Moore, the Dolphins Senior Vice President of Special Projects and Alumni Relations. "The same field that I practiced on each and every day where I was able to harness my skills. And now to have these young men get this type of equipment that they'll feel good about themselves and don't feel like everything is a hand-me-down from two years ago, it's a blessing. It's sad that it happened, but sometimes when bad things happen some good things come out of it."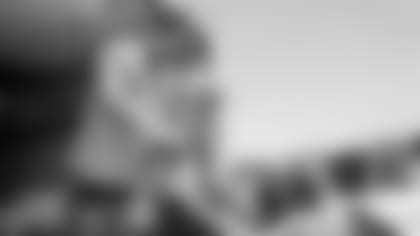 Teaming up again with Baptist Health South Florida, the Dolphins brought a truck to Edison High's football field loaded with everything a high school team could need.
The brand-new equipment included everything from footballs to end-zone pylons, from cleats to tackling dummies, from yard markers to scouting binders, from a five-man sled to a kicking net, from towels to tackling rings.
Luther Campbell, the South Florida icon and now the Edison High head football coach, clearly was touched by the gesture.
"This is the greatest thing that could happen," Campbell said. "We had no pads. We were working on air. The only thing we had were five garbage cans that were left. That's what we've been practicing with for the last few months. For the Dolphins to come and make this donation along with BaptistHealth, it's a beautiful thing. There's no words that you could put to it. That's what it's all about. It's all about community. A community supports itself and a major organization like that coming down to Liberty City and doing this is a great thing."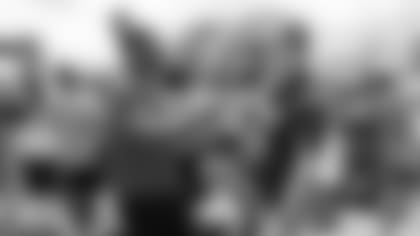 On hand for the presentation, along with Moore and Campbell, were Dolphins Vice Chairman/CEO/President Tom Garfinkel; Senior Vice President of Communications and Community Affairs Jason Jenkins; James McQueen, the Chief of Staff for City of Miami Commission Keon Hardeman; Miami Dade Schools Police representatives Sgt. Darby and Lt. Raul Correa; Director of Physical Therapy, Miami Orthopedics & Sports Medicine Institute Peter Smith; and Dolphins players Kenny Stills, Raekwon McMillan and rookie Reece Horn.
"The minute we heard that some adversity had happened, everybody in our corporate office, everybody in our local Doctors Hospital facility were trying to see how we can come together to do something as quickly as possible," said Smith. "That's why when the Dolphins said, 'Hey, let's jump on it,' we got on the bandwagon right away. With the fire, it's an extra special moment, opportunity to come in and do our thing."
The event began with introductions and brief speeches by Garfinkel, Moore and McQueen.
"You guys are really why we're here," Garfinkel told the Edison High players. "You're the important people here today. We appreciate you. We appreciate everything you do. … We saw what happened to you guys and we're happy to be able to help you out any way we can. We're proud to be here today. You guys are what's important. We care about you."
Moore began by pointing to the middle of the practice field and telling the players this was where began a football journey that would lead him to the University of Florida and later to the Dolphins.
Moore stressed to the players to try to get better, both in football and in the classroom, on a daily basis.
After the ceremony, Moore reflected on his days at Edison and pointed out the Dolphins' consistent community contributions.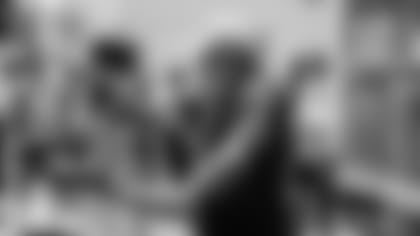 "That's what the Dolphins do," he said. "We've been donating equipment to schools for the last several years, but when this happened I knew right away that Tom was going to step up and make the right decision and replace the equipment. This is one of the more storied programs in the history of Miami football. At one point there were only four high schools and Edison was one of them. So to let them suffer because of no fault of their own is just unfair to the kids."
The three current Dolphins helped unload the equipment off the truck, handing each piece or box to Edison High players to bring onto their practice field.
Before the ceremonies, all three took time to chat with Edison players and Stills posed for a group picture that prompted one youngster to say, "I feel famous."
After all the equipment had been unloaded, Horn played catch with the Edison quarterback and another teammate.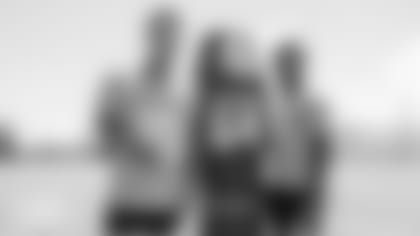 "You see the joy in their face when we opened the truck to see all the new equipment for them," Stills said. "You see them back there right now going through the cleats and picking out stuff for the season. So for us to be here and provide that type of joy, it's fun for us."
"All of them love the Dolphins," Campbell said of his players. "They love the Dolphins, (University of Miami) Hurricanes in that order, and it just gives them a better appreciation for the team, as well as the community. We live in a social age right now, so what's going on right now, it's not like it was years ago where either you read The Miami Herald or saw it on the news. This thing is viral. Everybody knows about this story and everybody knew before the Dolphins got here that they were coming to do something for the team."
Even though it made not have been totally unexpected, it didn't make what happened Tuesday any less special for the Edison players.
"They've been through difficult times lately," Campbell said. "One of our players died and for the field house a couple of weeks later to get burned down … that's what it's all about. That's what community is all about. I just love the fact that the Dolphins and Baptist Health came together to make their life a joy."