MIAMI GARDENS, Fla. – The Miami Dolphins together with players Chandler Cox, Michael Deiter, Sam Eguavoen, Montre Hartage, Chris Myarick, Nik Needham, Durval Queiroz Neto, Andrew Van Ginkel and Preston Williams; front office staff; FOOTBALL UNITES™ community partners; and Special Teams volunteers participated in a #DolphinsHuddlefor100 service project with Feeding South Florida.
Together, participants worked with Feeding South Florida to inspect, sort and pack food for those in need in the South Florida community. Throughout the day, participants prepared a total of 38,805 pounds of food, enough to serve 33,447 meals.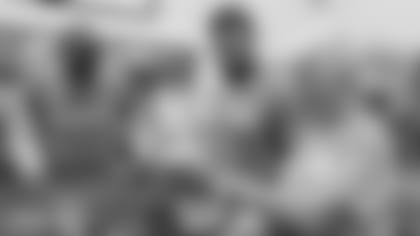 "As an organization, we are passionate about making a positive impact in our community through the Miami Dolphins FOOTBALL UNITES™ and Dolphins Huddle for 100 initiatives," said Sam Coghill, Vice President of Human Resources and Performance Management. "We have a mission to be a results-based culture with heart and to see our Dolphins staff and players working with Feeding South Florida to help provide a meal to those in our community was an extremely rewarding experience."
"It is awesome to be a part of a team that is so involved in the community. It is our duty as a football player and member of the community to volunteer," Miami Dolphins Guard Michael Deiter said. "It is special for us to meet people in the community and get to work alongside our front office staff as a part of the Dolphins Huddle for 100 initiative."       
"The Dolphins organization continues to do wonderful things for the community and Feeding South Florida couldn't be happier to continue its partnership with the team. Between the FOOTBALL UNITES™ and the Dolphins Huddle for 100 initiatives, the Dolphins are helping support over 700,000 food insecure individuals throughout South Florida," said Sari Vatsake, Executive Vice President of Feeding South Florida.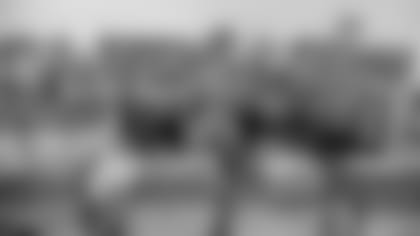 This event is part of an ongoing series of the #DolphinsHuddlefor100 service projects as part of the NFL's 100th celebration. The NFL has invited fans, players, clubs and employees to join Huddle for 100, an effort to inspire 1 million people to volunteer 100 minutes of their time to make meaningful contributions to their communities. These activities are in connection with the Miami Dolphins' initiative to level the playing field through the power of teamwork to inspire a healthier, more educated and united South Florida community. For more information on the NFL Huddle and to see volunteer opportunities with the Dolphins, visit https://www.miamidolphins.com/community/specialteams.