CORAL SPRINGS, FL – The Miami Dolphins in collaboration with Verizon honored Army veteran Patrick Moore by surprising him with the latest in Verizon's smart technology at his Coral Springs home. The Miami Dolphins have a proud tradition, dating back several decades, of honoring those who have served our country.
Moore enjoyed a day at the Baptist Health Training Facility at Nova Southeastern University watching the Miami Dolphins training camp practice. He then arrived home to a surprise of the latest installments of Verizon's smart technology and a welcome by Miami Dolphins Alumni Kim Bokamper and Nat Moore, and Cheerleaders Briana and Carina.
"Verizon has a longstanding commitment to supporting our military communities," Verizon Southeast Market President Russ Preite said. "We are thrilled to partner with the Dolphins to honor the service and sacrifice of Major Moore, and we hope the technology we installed today will help enhance his family's home and keep them all connected."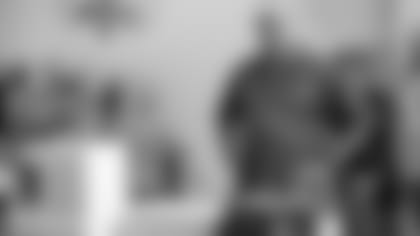 Patrick Moore is a husband, father and decorated Army veteran of 20 years. During his time in the Army, Moore was a squad leader for the 75th Ranger Regiment and was awarded the Expert Infantry Badge, Master Parachutist Badge and two Bronze Stars among several others. He continues to serve the Army as a military exercise planner.
"I'm totally surprised and overwhelmed at the amount of great things that Verizon was able to provide us, and the Miami Dolphins gave us access to players and an incredible on-field experience," Major Patrick Moore said. "My experience in the military was fantastic but never in a million years did I think that it was going to lead to this. For all veterans -- I say thank you for your service. And thank you Verizon and thank you to the Miami Dolphins."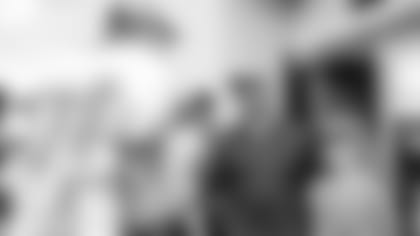 While Moore and his family were at training camp, Verizon installed a Ring Doorbell, Chromecast Ultra, Google Home + Mini, Nest Cam, Canary All in one, WeMo Smart Plug and Tile 4 pack, all easily managed via a Google Pixel 2 smartphone. This event is part of a Miami Dolphins and Verizon collaborative effort to highlight an Army veteran.
"The Miami Dolphins have a decades-long tradition of celebrating and recognizing the men and women of the armed forces and first responders who have dedicated their lives to the service of America. Today is another example of the Dolphins' teamwork at work, uniting together with Verizon to surprise the Moore family and honor Patrick for the service he has done and continues to provide," Miami Dolphins Senior Vice President of Special Projects & Alumni Relations Nat Moore said.