MIAMI GARDENS, Fla. – The Miami Dolphins today announced a new Gameday Theater at Hard Rock Stadium and Virtual Membership Pass for the 2020 season. The experiences presented by Bud Light will offer fans two unique ways to enjoy Dolphins games and further engage with the team. The Gameday Theater at Hard Rock Stadium will use the existing outdoor theater setup that has been operating since June to broadcast Dolphins home and away games on the complex's fountain plaza video board, providing a self-contained, socially distant entertainment environment for 386 people.
The Virtual Membership Pass, exclusively available to current Dolphins season ticket members, will include a second screen experience with a gameday stadium show, trivia, giveaways, stats and team content. The second screen experience will be available starting with the first regular season home game on September 20 when the Dolphins face the Buffalo Bills. 
"It's a fundamental human need to enjoy life's experiences together with other people," said Miami Dolphins Vice Chairman and CEO Tom Garfinkel. "The Gameday Theater will allow 386 fans to enjoy games in a safe environment where they can be socially distant and socially present at the same time. The Virtual Membership Pass uses technology to simulate the in-stadium entertainment show wherever a fan might be, to bring them closer to other fans and provide a richer experience."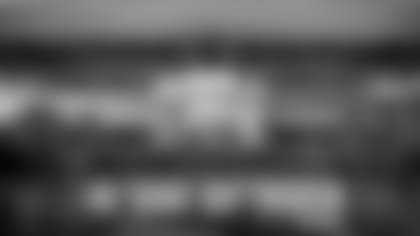 Seating options for the Gameday Theater will include bean bag loungers and private cabana shells with up to four guests, living room boxes with up to eight guests, a south lawn sports bar with a table and lounge pods and a gameday café dining area. Mobile food and beverage ordering will also be available with delivery right to guests' seats. Dolphins season ticket members will have access to exclusive discounts and benefits at the theater. A designated entrance for theater guests will open two hours before kickoff and dedicated parking for both early and late arrival will be available.
Additionally, the Virtual Membership Pass benefits will continue year-round and include player and alumni appearances, discounts and promotions, special events and additional perks. Virtual Membership Pass cards will be available and can be placed in an Apple or Google wallet.
The team previously announced a maximum of 13,000 fans will be allowed at the first regular season home game on September 20 when the Dolphins face the Buffalo Bills. Season ticket members will have first priority to purchase tickets based on their tenure. All season ticket members will have the option to roll their 2020 payments into the 2021 season and retain all of their tenure, seats and associated benefits, and any season ticket members who may be considered at-risk based on CDC guidelines will be strongly encouraged to exercise the 2021 option and stay at home in 2020.