Every Monday, we'll go inside the numbers from the previous game. We'll take a look at the snap counts, cumulative team stats for the season and advanced metrics from a variety of analytics sites such as Pro Football Focus, NFL Next Gen Stats and Pro Football Reference.
Dolphins-Chiefs
(These statistical rankings do not include the Week 14 Monday Night Football game between Cleveland and Baltimore).
Entering play, the Chiefs had not committed more than one turnover in a game this season. The Dolphins produced four takeaways including three interceptions on quarterback Patrick Mahomes, which matched his career high. Miami also forced four three-and-out possessions for the Chiefs, which was a season-high for the NFL's No. 1 offense.
The Dolphins have now forced a turnover in 19 consecutive games, the longest active streak in the NFL.
Linebacker Jerome Baker dumped Mahomes for a 30-yard loss. Paired with defensive end Emmanuel Ogbah's sack of Jets quarterback Joe Flacco in Week 6 (a 28-yard loss), the Dolphins are the first team in NFL history with two sacks of 28 or more yards in the same season.
Dolphins Offensive Rankings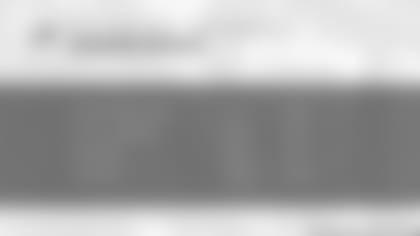 For the seventh straight week, the Dolphins maintain their perch atop Football Outsiders' special teams rankings with a 9.1 percent DVOA (defensive-adjusted value over average). Wide receiver Jakeem Grant is the NFL's top punt returner with 323 yards and Jason Sanders' 30 field goals are the second most. Sanders' eight field goals from 50-plus are tied for most in the NFL and his 93.7 percent overall success rate is third among kickers with at least 20 attempts.
Punter Matt Haack registered just his second touchback of the season on Sunday, tied for fifth-fewest (min. 10 punts). His 22 punts downed inside the 20-yard-line are tied for sixth.
Head Coach Brian Flores' team has been penalized 60 times this season, third fewest in the NFL. The 499 penalty yards assessed against Miami are the second fewest in the league.
Dolphins Defensive Rankings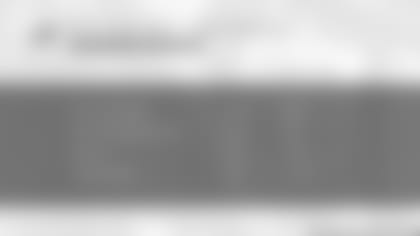 Table inside Article

| Player | Snaps (% of Offensive Snaps) |
| --- | --- |
| QB Tua Tagovailoa | 83 (100%) |
| RB Patrick Laird | 42 (51%) |
| RB DeAndre Washington | 39 (47%) |
| WR Lynn Bowden Jr. | 59 (71%) |
| WR Mack Hollins | 40 (48%) |
| WR/RB Malcolm Perry | 33 (40%) |
| WR Jakeem Grant | 31 (37%) |
| WR DeVante Parker | 27 (33%) |
| WR Antonio Callaway | 22 (27%) |
| TE Mike Gesicki | 43 (52%) |
| TE Adam Shaheen | 37 (45%) |
| TE Durham Smythe | 36 (43%) |
| OL Solomon Kindley | 83 (100%) |
| OL Ted Karras | 83 (100%) |
| OL Jesse Davis | 83 (100%) |
| OL Robert Hunt | 83 (100%) |
| OL Austin Jackson | 75 (90%) |
| OL Julie'n Davenport | 11 (13%) |
| DT Christian Wilkins | 3 (4%) |
*Unless otherwise noted, stats come courtesy of Pro Football Focus
Quarterback Tua Tagovailoa threw for a career-high 316 yards and accounted for three touchdowns in Sunday's loss. Per NFL Next Gen Stats, Tagovailoa averaged 6.5 air yards per completion, ninth-most in the league this week. He did that with the 12th-quickest snap-to-throw time (2.56). He completed three throws of 20-plus air yards for 74 total yards, a touchdown and an interception. When blitzed, Tagovailoa completed 8-of-15 passes for 80 yards, a touchdown and an interception.
Running back Patrick Laird posted a Dolphins season-high of 5.0 average yards after contact. He rushed for 19 yards on four carries and two first downs. DeAndre Washington picked up 27 of his 35 rushing yards after initial contact.
Rookie wide receiver Lynn Bowden Jr. caught seven of his nine targets for a career-high 82 yards (9.1 yards per target). Six of his receptions produced first down. Mack Hollins caught five his nine targets for 66 yards (7.3 yards per target) and 13.2 yards per reception. Hollins' 66 yards were a career high.
Tight end Mike Gesicki caught five of six targets for 65 yards (10.8 yards per target) and two touchdowns. All of his catches produced either points (touchdowns) or a first down. He's now fourth among tight ends with 602 receiving yards and tied for fifth among TEs with six touchdown receptions.
Center Ted Karras and right tackle Robert Hunt had the lowest pressure-per-snap rate with just two pressures each on 65 pass-blocking snaps apiece. Tackle Julién Davenport didn't allow a pressure in his seven pass-blocking snaps filling in for the injured Austin Jackson.
Table inside Article

| Player | Snaps (% of Defensive Snaps) |
| --- | --- |
| DT Christian Wilkins | 43 (69%) |
| DT Raekwon Davis | 41 (66%) |
| DT Zach Seiler | 25 (40%) |
| DE Shaq Lawson | 58 (94%) |
| DE Emmanuel Ogbah | 49 (79%) |
| DE Jason Strowbridge | 1 (2%) |
| LB Jerome Baker | 61 (98%) |
| LB Kamu Grugier-Hill | 37 (60% |
| LB Andrew Van Ginkel | 31 (50%) |
| LB Sam Eguavoen | 6 (10%) |
| CB Byron Jones | 62 (100%) |
| CB Xavien Howard | 62 (100%) |
| CB Nik Needham | 46 (74%) |
| S Eric Rowe | 62 (100%) |
| S Brandon Jones | 34 (55%) |
| S Bobby McCain | 32 (52%) |
| S Kavon Frazier | 24 (39%) |
| S Clayton Fejedelem | 7 (11%) |
*Unless otherwise noted, stats come courtesy of Pro Football Focus
Cornerback Xavien Howard intercepted a pass for the fifth straight game, giving him nine on the season, the most in the NFL. He's now one interception away from tying the franchise record (Dick Westmoreland with 10 in 1967). No NFL player has intercepted nine passes in a season since Chicago's Tim Jennings in 2012. The last time a player recorded double-digit interceptions in one season was San Diego's Antonio Cromartie in 2007 (10).
When targeting Howard, opposing quarterbacks have a passer rating of 53.4 – second best among cornerbacks with at least 30 pass targets.
Defensive tackle Raekwon Davis has 35 tackles this season, tied for the most among rookie defensive linemen. Three of his five total tackles were within two yards of the line of scrimmage. Since Week 9, Davis has 14 stops, the fifth most in the NFL.
Fellow defensive tackle Zach Sieler is tied for first in that category with 16 run stops since Week 9. Sieler is third at his position with 27 run stops on the season as a whole. He added three run stops and a quarterback pressure on Sunday.
Christian Wilkins also had three run stops and put pressure on Mahomes on three occasions, including half a sack. Wilkins now has 25 run stops on the season, tied for seventh-most in the NFL among DTs.
Baker's 30-yard sack was one of 2.5 on the day, a career-high. The 2.5 sacks were the most ever by an individual on Mahomes in one game. Four of Baker's eight tackles were run stops, and he was second on Miami's with three quarterback pressures.
Defensive end Shaq Lawson led Miami in that department with four pressures. He also made two run stops.
Defensive end Emmanuel Ogbah added three pressures to his season total, which is now 56 – tied for third most among edge defenders.
Linebacker Andrew Van Ginkel made two run stops and tipped the pass that led to an Byron Jones' interception. Van Ginkel also scored a pressure on Mahomes. 
Jones was the recipient of the tipped pass interception, his first as a Dolphin. He also forced a fumble and allowed just one reception in the game. Jones was targeted one time in the entire game, allowing nine receiving yards. Safety Eric Rowe came up with his second interception of the season and his third as a Dolphin.