Every Monday, we'll go inside the numbers from the previous game. We'll take a look at the snap counts, cumulative team stats for the season and advanced metrics from a variety of analytics sites such as Pro Football Focus, NFL Next Gen Stats and Pro Football Reference.
Dolphins-Chargers
(These statistical rankings do not include the Week 10 Monday Night Football game between the Minnesota Vikings and Chicago Bears.)
The Dolphins are 6-3 to start a season for the first time since 2001 and have scored 21-plus points in eight consecutive games, the longest such streak since an eight-game regular season stretch in 2001 (last two games) and 2002 (first six games). The last time the Dolphins scored at least 21 points in eight consecutive games within a single season was 1984, when the team scored at least 21 points in all 16 games.
The Dolphins offense did not allow a sack for the first time in a game since 2018 and the defense has now registered a takeaway in 16 consecutive games, the longest active streak in the NFL.
The Chargers' 273 net yards and 174 passing yards were the team's lowest this season. They held quarterback Justin Herbert to his lowest passer rating (86.3), yardage total (187 passing) and yards per attempt (5.84) of his dynamic rookie season.
The Dolphins are plus-74 in point differential in the first halves of games – best in the NFL. Miami's plus-69 total point differential is the fifth-best in the NFL.
Dolphins Offensive Rankings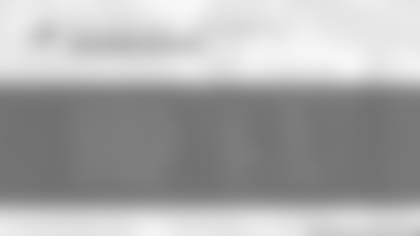 The Dolphins are 29th in total offense with 318.1 yards per game and 28th in third down offense converting 38.5 percent of third downs.
Special Teams Coordinator Danny Crossman continues to generate big plays and win the hidden yardage game. Kicker Jason Sanders had his consecutive field goals streak snapped at 22, but he did connect on three out of four kicks. He now has 20 made field goals, tied for the third-most in the NFL.
Wide receiver Jakeem Grant's 294 punt return yards are 84 more than the second place punt returner (Ray-Ray McCloud, 210) and Matt Haack is eighth in net punting average (42.9) and his 17 punts downed inside the 20-yard-line are the fifth-most in the NFL.
Football Outsiders ranks the Dolphins special teams unit second-best in the NFL only behind the Ravens.
The Dolphins' 41 fouls committed this season are the fourth-fewest in the NFL. The 340 penalty yards assessed against the team is the sixth-fewest in the league.
Dolphins Defensive Rankings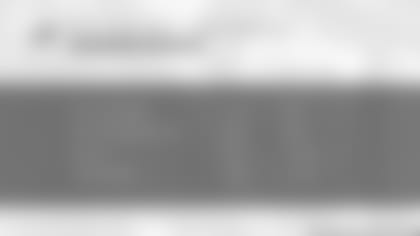 The Dolphins are 19th in total defense allowed 371.9 yards per game, 22nd in rushing defense at 121.8 yards allowed per game and 19th in pass defense allowing 243.8 yards per game.
Dolphins Offense
Table inside Article

| Player | Snaps (% of Offensive Snaps) |
| --- | --- |
| QB Tua Tagovailoa | 58 (100%) |
| RB Salvon Ahmed | 44 (76%) |
| RB Patrick Laird | 10 (17%) |
| RB DeAndre Washington | 4 (7%) |
| WR DeVante Parker | 53 (91%) |
| WR Jakeem Grant | 44 (76%) |
| WR/RB Malcolm Perry | 23 (40%) |
| WR Mack Hollins | 11 (19%) |
| TE Durham Smythe | 39 (67%) |
| TE Mike Gesicki | 28 (48%) |
| TE Adam Shaheen | 22 (38%) |
| TE Chris Myarick | 5 (9%) |
| OL Austin Jackson | 58 (100%) |
| OL Ereck Flowers | 58 (100%) |
| OL Ted Karras | 58 (100%) |
| OL Solomon Kindley | 58 (100%) |
| OL Jesse Davis | 58 (100%) |
| OL Julie'n Davenport | 5 (9%) |
| OL Robert Hunt | 2 (3%) |
*stats from Pro Football Focus unless otherwise denoted
Quarterback Tua Tagovailoa continued his hot streak against the blitz. The Chargers brought extra rushers only seven times, but the rookie completed five of those passes for 59 yards and a touchdown. Three of his five touchdown passes this season have come against the blitz.
Tagovailoa is one of only three quarterbacks in Dolphins history – and the only rookie – to win each his first three regular season starts with the team, joining Earl Morrall (9 consecutive wins in 1972) and Damon Huard (3 in 1999).
Running back Salvon Ahmed's 86 rushing yards were the second-most by a Dolphin this season. He rushed for 4.0 yards per carry, five first downs and picked up 54 yards after initial contact, an average of 2.57 yards after contact per run.
Wide receiver Jakeem Grant had punt returns of 21, 19 and 18 yards and was efficient on offense. He caught four of his five pass targets for 43 yards and his first receiving touchdown of the season.
Grant was one of three receivers with a passer rating of 118.8 or better on their targets in the game (tight ends Durham Smythe and Adam Shaheen the others).
Since Week 8 – when Tagovailoa became the starting quarterback – the Dolphins have allowed only 15 quarterback pressures. Sunday, Miami allowed just six, and no player was charged with more than two pressures. Guards Ereck Flowers and Solomon Kindley pitched a pass protection clean sheet (zero pressures) while center Ted Karras surrendered only one.
On the season, Kindley and Flowers have pass-blocking efficiency ratings of 98.1 and 98.2. Only 16 guards have higher PBE ratings. Karras is at an even 99.0, tied for seventh among centers (min. 100 pass blocking snaps).
Tackles Austin Jackson and Jesse Davis surrendered two quarterback pressures each, but no hits on the quarterback (all four pressures were hurries).
Table inside Article

| Player | Snaps (% of Defensive Snaps) |
| --- | --- |
| DT Zach Sieler | 52 (83%) |
| DT Raekwon Davis | 36 (57%) |
| DT Benito Jones | 11 (17%) |
| DE Emmanuel Ogbah | 52 (83%) |
| DE Shaq Lawson | 45 (71%) |
| DE Jason Strowbridge | 12 (19%) |
| LB Andrew Van Ginkel | 39 (62%) |
| LB Jerome Baker | 38 (60%) |
| LB Kyle Van Noy | 38 (60%) |
| LB Elandon Roberts | 37 (59%) |
| LB Kamu Grugier-Hill | 2 (3%) |
| LB Sam Eguavoen | 1 (2%) |
| CB Byron Jones | 60 (95%) |
| CB Xavien Howard | 60 (95%) |
| CB Nik Needham | 49 (78%) |
| CB Jamal Perry | 3 (5%) |
| S Bobby McCain | 60 (95%) |
| S Eric Rowe | 60 (95%) |
| S Brandon Jones | 26 (41%) |
| S Kavon Frazier | 7 (11%) |
| S Clayton Fejedelem | 5 (8%) |
*stats from Pro Football Focus unless otherwise denoted
Defense end Emmanuel Ogbah recorded a sack for the sixth straight game, tied for the second-longest streak in Dolphins history. He's tied for fourth in the NFL with eight sacks and tied for third among all edge defenders with 40 quarterback pressures. He's tied for the lead with four batted passes at his position and his 17 run stops (tackles within two yards of the line of scrimmage) are tied for 16th. His six quarterback pressures on Sunday led Miami.
Defensive end Shaq Lawson had two more quarterback pressures and two run stops. Linebackers Kyle Van Noy and Andrew Van Ginkel filled up the stat sheet. Van Noy had three pressures while Van Ginkel added one, made a run stop and blocked the Chargers' first punt of the game.
Defensive tackle Raekwon Davis made seven total tackles with three coming within two yards of the line of scrimmage. Fellow defensive tackle Zach Sieler made three run stops of his own.
Cornerback Xavien Howard's interception gives him five on the season (second in the NFL) and 17 since December of 2017, the most in the NFL over that span. Howard allowed just 28 yards receiving on seven targets in the game – a paltry 4.0 yards per target. He also had a pass breakup, a run stop and three total tackles. Among 50 cornerbacks with at least 40 targets, Howard is third in the NFL with a 62.3 passer rating allowed.
Cornerback Byron Jones allowed only four of seven targets to be completed for a passer rating allowed of just 80.7. He also picked up his second pass breakup of the season.
Chargers receiver Keenan Allen entered play second in the NFL in receptions and 11th in receiving yards. He caught just three of his six targets for 39 yards, including only one of three targets against cornerback Nik Needham, who held Allen to 11 yards receiving on the day. Needham also had a sack and three run tackles within two yards of the line of scrimmage.
Safeties Eric Rowe and Bobby McCain combined to surrender just 11 yards on three combined pass targets with eight tackles and no missed tackle attempts. Rookie safety Brandon Jones had two quarterback pressures and five combined tackles (one for a run stop).