The Miami Dolphins traveled to Allegiant Stadium to face the Las Vegas Raiders in a week three contest looking to rebound after a tough loss to Buffalo.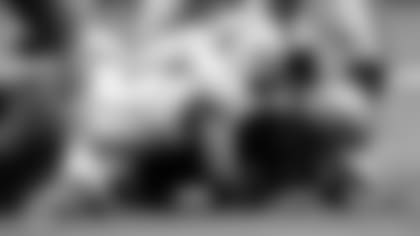 The Dolphins defense started strong in the first quarter, as the unit prevented the Raiders offense from finding a rhythm and created another takeaway with an interception by Elandon Roberts that was returned for an 85-yard touchdown. That interception extended the Dolphins defensive takeaway streak to 25 games and was the first pick-six touchdown for the Dolphins since Week 17 of the 2019 season.
After a 4th down defensive stop, the Dolphins offense was able to put points on the board when Malcolm Brown ran for a 24-yard first quarter touchdown which extended the lead to 14-0.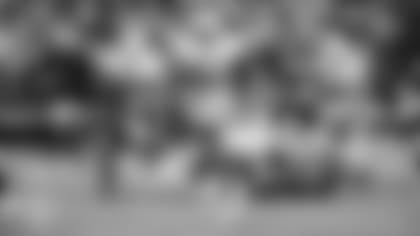 However, the Raiders scored 25 unanswered points until the Dolphins answered with a 46-yard field goal by Jason Sanders in the 4th quarter with 5:17 remaining which brought the score to 17-25.
On 4th and 8 and down by 8 points in regulation, Jacoby Brissett converted on a pass to Devante Parker to extend the drive. Brissett later found the end zone, punching it in on a 4th and goal run. On the next play, Brissett converted on a two-point conversion pass to Will Fuller V to tie the game at 25 at the end of regulation.
In the first possession of overtime, the Dolphins held the Raiders defense to a field goal. The Dolphins offense received the ball with 6:28 remaining in overtime the Dolphins needed to make a field goal or score a touchdown to win the game. Kicker Jason Sanders converted on a 50-yard field goal to tie the game at 28-28. Unfortunately, the Dolphins were unable to finish the comeback as the Raiders converted on a field goal to win the game in overtime 31-28.
Table inside Article

| Stat | Dolphins | Raiders |
| --- | --- | --- |
| Total Yards | 330 | 497 |
| Rushing Yards | 133 | 140 |
| Passing Yards | 197 | 357 |
| 3rd and 4th Down Conv. | 9-22 | 8-16 |
| Defensive / Special Teams TDs | 1 | 0 |
| Penalties | 8/68 | 8/104 |
| TOP | 31:13 | 38:47 |
On the day, Jacoby Brissett completed 32-of-49 passes for 215 yards and ran for 37 yards and one rushing touchdown. Mike Gesicki (10 catches for 86 yards) and rookie Jaylen Waddle (12 catches for 58 yards) both had 10+ receptions.
The Miami Dolphins return home in a week four matchup against the Indianapolis Colts on Sunday, October 4th at Hardrock Stadium. Kickoff is set for 1:00 PM. Tickets can be purchased on Ticketmaster.com