The first of two road games for the Miami Dolphins against Florida opponents began this afternoon at Raymond James Stadium in Tampa Bay with an instate showdown with the Super Bowl Champion Tampa Bay Buccaneers. Unfortunately, Miami was on the losing end of the contest, falling 45-17, dropping their record to 1-4 on the season.
The Dolphins started off the game scoring points on their first two possessions. The first on a 23-yard field goal by Jason Sanders followed by a 24-yard touchdown reception by Myles Gaskin. As a result, the Dolphins closed the first quarter with a 10-7 lead.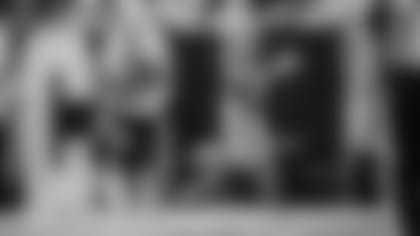 Tampa Bay responded by scoring 17-unanswered points in the second quarter and they never looked back en route to the victory.
On the day, Jacoby Brissett completed 27 of 39 passes for 275 yards two touchdowns and one interception. Gaskin had 99-all-purpose yards with 10 receptions and two touchdowns. His 10 receptions tied a team record for most receptions by a Dolphins running back.
Table inside Article

| Stat | Dolphins | Buccaneers |
| --- | --- | --- |
| Total Yards | 301 | 558 |
| Rushing Yards | 39 | 121 |
| Passing Yards | 262 | 437 |
| 3rd Down Conv. | 2-7 | 8-11 |
| First Downs | 17 | 33 |
| Penalties | 5/37 | 6/47 |
| TOP | 22:53 | 37:07 |
The Dolphins 26 game takeaway streak was snapped as the team failed to create a turnover in this game. Jerome Baker led all Dolphin defenders with 8 combined tackles (7 solo tackles including one sack). Jaelan Phillips also recorded his first career NFL sack on Tom Brady in the third quarter.
The Dolphins move forward in preparation for week 6 as the team will travel to London for the NFL International Games series. The next game will be an early start as the Dolphins look to end the four-game losing streak against their other instate rival, the Jacksonville Jaguars. This will be the 11th all-time meeting between the two teams, with both teams notching five wins in the series so far. Kickoff is set for 2:30 PM BST/9:30 AM EST.