MIAMI – As part of the Miami Dolphins "Teamwork at Work" platform to level the playing field through the power of teamwork to inspire a healthier, more educated and united South Florida community, the team announced its 2019 community partners and programs for FOOTBALL UNITES™. Through the team's social justice initiative, the goal of FOOTBALL UNITES™ is to be inclusive of the diversity and aware of the intersections that make up South Florida, uniting groups of different races, genders, sexual orientations, identities, abilities and faith around the power of football. These programs connect to the NFL's Inspire Change platform, showcasing the collaborative efforts of players, owners and the league to create positive change in communities across the country and work with RISE – the Ross Initiative in Sports for Equality -- to eliminate racial discrimination, champion social justice and improve race relations.
FOOTBALL UNITES™ community partners for 2019 include 4Ward Miami (Gay8 Festival), 5000 Role Models of Excellence Project, ADL Florida, AIDS Healthcare Foundation, Alliance for GLBTQ Youth, Aqua Foundation for Women, Big Brothers Big Sisters of Greater Miami, Boy and Girls Club of Broward County, CAN Community Health, Community Justice Project, Generational Cure, The Dan Marino Foundation, Greater Fort Lauderdale Convention & Visitors Bureau, Greater Miami Convention & Visitors Bureau, Iranian American Foundation, Islamic Center of Greater Miami, Israeli Miami Consulate, L.E.A.D. Nation (South Florida Youth Summit), Miami Beach Pride, Mission United, The Mission Continues, Pridelines, Progressive Firefighters Association, Sant La Haitian Neighborhood Center, SAVE, Special Olympics Florida, Trayvon Martin Foundation, Urban League of Broward County, Ted Lucas Foundation, Wilkie D. Ferguson, Jr. Bar Association, Women of Tomorrow, Year Up South Florida and YWCA Miami.
In addition, the team will continue to work with programs that promote positive interactions with law enforcement, including Art Detectives of Perez Art Museum Miami and the Bigs in Blue program with Big Brothers and Big Sisters of America along with local municipalities including the Broward Sherriff's Office, Coral Springs Police Department, Davie Police Athletic League, Ft. Lauderdale Police Department, Hollywood Police Athletic League, Miami Dade Schools Police Department, Miami Gardens Police Department, Miami Police Athletic League, Miramar Police Department, National Organization of Black Law Executives South Florida Chapter (NOBLE), North Miami Police Department, North Miami Beach Police Department and Palm Beach Police Athletic League.
Furthermore, the organization will continue its FOOTBALL UNITES™ community programs in 2019:
The FOOTBALL UNITES™ Captains Program is a diversity and inclusion initiative that brings middle school students together once a month for a day of learning about tolerance, acceptance and leadership. The Dolphins work with RISE to execute onsite training sessions and the overall evaluation of the program.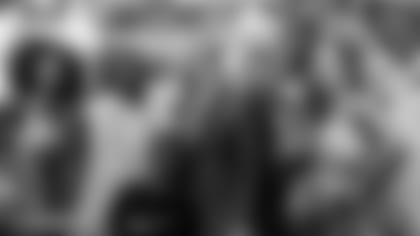 FOOTBALL UNITES™ CommUNITY tailgates, funded by ownership and players, are an opportunity to use football to unite groups of different races, genders, sexual orientation, identities and abilities. Diverse groups attend Dolphins home games, fellowship and participate in group activities designed to break down barriers and build relationships.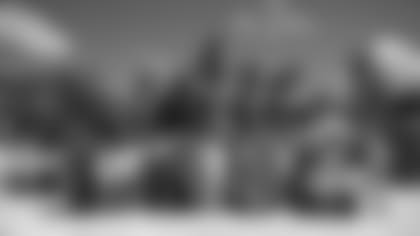 FOOTBALL UNITES™ Cultural Tours are in partnership with the Greater Miami Convention & Visitors Bureau and the Greater Fort Lauderdale Convention & Visitors Bureau. Miami Dolphins players, cheerleaders, alumni and staff join youth, community leaders and law enforcement to experience the richness and diversity of South Florida.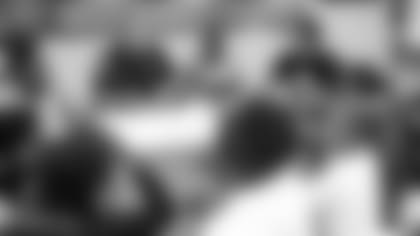 FOOTBALL UNITES™ Law Enforcement programming consists of Miami Dolphins players, alumni, cheerleaders and staff working with local law enforcement to jointly engage youth, discuss community policing and promote positive interactions. Anchor events include a Police and Youth Conference with the 5000 Role Models of Excellence Project and ride alongs.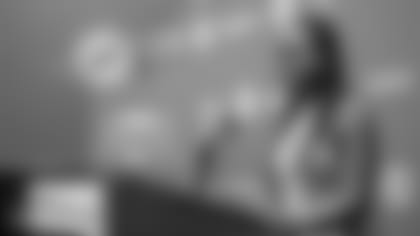 Project Change Scholarship
The FOOTBALL UNITES™ Project Change Scholarship identifies one high school student each year and pays for their tuition to college over a four-year period. The goal is to provide financial support to students who have made a commitment to leading social progress initiatives in their communities.